Our Alumni - Theology and Philosophy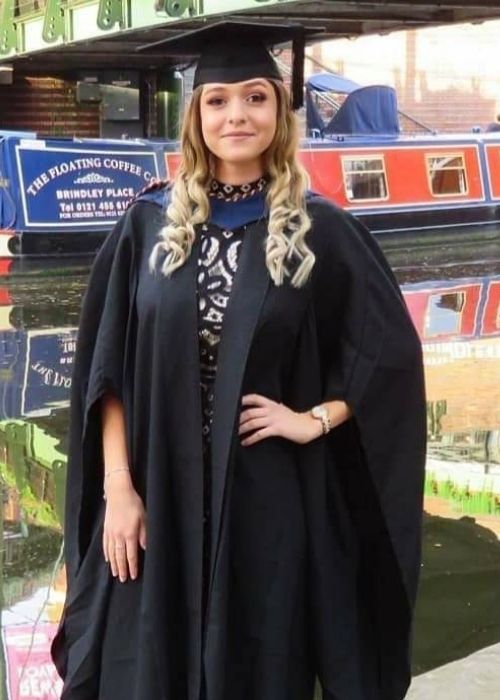 Charlotte Bailey – Theology and Philosophy
Master's Student
Charlotte graduated from Newman in 2019 after studying her degree in Theology and Philosophy. Upon completion of her degree Charlotte decided to continue her journey with Newman and is now studying her Master's Degree in Contemporary Christian Theology.
"I really enjoyed my time at Newman throughout my undergraduate degree, and didn't feel ready to end my journey at Newman so soon. I also wanted to develop my skills and qualifications further to hopefully give me additional options career-wise in the future."
Charlotte felt that Newman gave her a warm and friendly welcome and the support she received was more than she would have received at a larger institution.
"The support network is phenomenal. I was also really drawn to the modern campus, particularly the library where you'll undoubtedly spent a lot of time!"
Charlotte has looked at the possibility of becoming a teacher upon completion of her postgraduate degree, however, she also has an interest in pursuing a career in intelligence and anti-terrorism and potentially working within a specialist department of the police.
"My time at Newman has definitely positively developed me as a person. I've developed skills such as hard-work, resilience, the ability to rise to challenges, time-management, social skills and so many more along the way. All of these will really help throughout my future after my journey at Newman has finished, especially with regards to prospective future career paths."