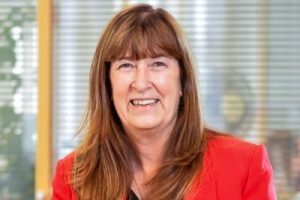 Professor Emeritus Margaret A House OBE joined the Council in March 2021 and was appointed Chair of Council from January 2022.  Prior to her retirement in October 2020, she was Vice -Chancellor and Chief Executive Officer at Leeds Trinity University. During her time at Leeds Trinity the University's academic offer was expanded significantly to include work-based learning and the introduction of Degree Apprenticeships (including delivery of the West Yorkshire Police Apprentices), they enhanced their reputation for quality provision underpinned by research and professional practice and further embedded student employability as one of their key USPs.   The regional footprint was extended through working in partnership with colleges in the surrounding area.
Prior to joining Leeds Trinity in January 2013 Professor House was Deputy Vice-Chancellor at Middlesex University where her portfolio included all matters academic (learning, teaching and assessment, quality and assurance, work-based learning, international and UK partnerships and line management of the Deans of School).
Professor House had a successful international research career publishing numerous articles in peer reviewed books and journals and giving keynote addresses at international conferences.   Her research focused on water quality/pollution for which she attracted over £500,000 in research and consultancy income and culminated in the development of the House Index of Water Quality.
She was presented with an OBE by Prince William at a celebration at Buckingham Palace in 2018.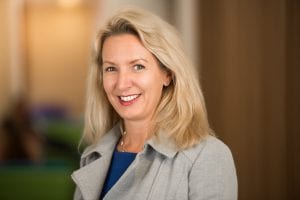 Gayle Ditchburn has been a member of Council at Newman University since 2017. She is a Partner at international law firm Pinsent Masons LLP, where she leads the firm's commercial, governance and regulatory advice to its universities and higher education clients. She advises clients on a wide range of commercial projects including mergers, joint ventures, collaborative partnerships (both in the UK and overseas) and also on constitutional, governance and regulatory matters affecting the higher education sector.
Gayle studied for her law degree at Nottingham Trent University and undertook her postgraduate diploma in legal practice at Nottingham Law School. She qualified as a solicitor in 2001.
Gayle lives in South Birmingham and is also the Vice-Chair of the Trust Board of a multi-academy trust of which her children's primary school is a part.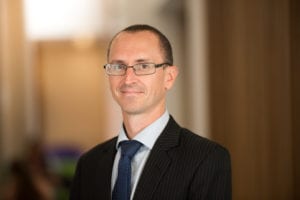 Richard Wallace has sat on the Council of Newman University since 2017. He is a senior civil servant and works at the Ministry of Defence. He lives locally to the University. He is a Chartered Accountant, holds a BSocSc in Public Policymaking and Administration from the University of Birmingham and an MBA from Aston University.
Richard has worked for a number of professional services firms, with most of his work in the private sector being with distressed businesses. He has worked in the civil service since 2004 and has worked in the Department for Transport and the Ministry of Justice prior to joining the Ministry of Defence. All of his time in the civil service has been in finance roles, much of it working on large scale infrastructure or transformation projects.
Newman Students' Union President-Elect – 2021-2022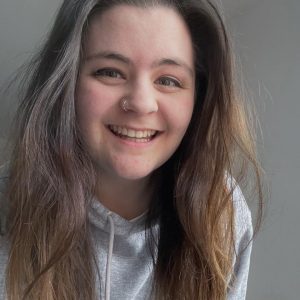 Alex Reston was born in Burton-on-Trent but shortly moved with their mother to Barnt Green where they attended to local C of E primary and middle schools. Alex moved on to attend South Bromsgrove High School and Technology College, where they thrived in creative subjects such as Art and Theatre, completing their studies with 12 GCSEs between grades A and C, and completing A-Levels in BTEC business studies, Art, and Theatre Studies. Alex was accepted into Newman University to study Working with Young People, Children and Families.
Alex has always enjoyed the extra-curricular side of education and has been no stranger to Newman Students' Union. Alex has been on the committee for three different societies alongside being the chair of student forum during their final year of study. They also engaged in the welcome mentor team during their final year of study, helping fellow students to navigate learning and university during the pandemic. Helping other students to succeed sparked a passion in Alex as they began to look at what processes could be changed to enable students to stay at university and achieve their potential.
In March 2021 Alex was elected as President of Newman Students' Union after a very musical campaign and they now look to improve inclusion within Newman Students' Union, ensuring education is fair for all students and ensuring students are aware of the services in place to support them while they are at Newman University.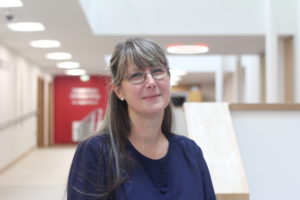 Leoarna Mathias is a Staff Council Member and is Senior Lecturer in Student Engagement at Newman University.  She joined the Directorate of Learning, Teaching and Scholarship in 2019 having previously lectured in Early Childhood at Newman and Plymouth Marjon University, and been an Early Years Inspector for Ofsted.
Leoarna has lead responsibility at Newman for institutional induction and welcome, the HEADs suite of transition programmes, and the institutional calendar of support for student transition.
Leoarna is also involved in the promotion and delivery of Newman's Student Staff Partnership Projects programme. She is a Senior Fellow of the HEA, mentoring colleagues to achieve Fellowship through our institutional CPD route.
She is currently undertaking a PhD by Publication and has published on Students as Partners, Induction and Transition, and Critical and Post-Critical Pedagogies. Leoarna was appointed as staff member of Newman University Council in July 2019.
Mehreen Mirza is an Associate Dean in the Faculty of Arts, Society and Professional Studies at Newman University.  She is a Sociologist and has worked at several Universities.  Her research interests focus on gender, ethnicity, inequality, identity, higher education, and qualitative research methods.
Mehreen is Chair of the University's Employability Task Group, focusing on supporting students to achieve positive graduate outcomes in work or further study.
Mehreen previously served on the Advisory Group of the Higher Education Academy (HEA) Subject Centre for Sociology, Anthropology and Politics (C-SAP).  She was the Vice-Chair of the HEA C-SAP Sociology Subject Group and Chair of C-SAP's Gender Special Interest Group focusing on Learning, Teaching and Assessment in the Social Sciences.
Mehreen was appointed as staff member of Newman University Council in October 2021.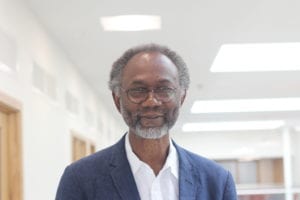 Professor Femi Oyebode was born in Lagos Nigeria. He studied medicine at the University of Ibadan Nigeria, graduating with distinction in 1977. He arrived in the UK in 1979 & trained as a psychiatrist in Newcastle-Upon-Tyne.
He has been Consultant Psychiatrist in Birmingham since 1986 and Honorary Professor of Psychiatry at the University of Birmingham since 1999. He was Head of Department of Psychiatry from 2003-2009. He is Associate Editor of the British Journal of Psychiatry, & on the Editorial Boards of BJPsych Bulletin and BJPsych Advances. He was Chief Examiner of the Royal College of Psychiatrists from 2002 to 2005.
He has been ASB Visiting Professor at University of Auckland, Raine Visiting Professor at University of Western Australia, & Visiting Professor University of Ibadan. He has acted as external examiner at several medical schools including Keele, Leeds, Newcastle-upon-Tyne, Nottingham, St George's London and overseas at National University of Singapore, University of Kuwait, Sultan Qaboos University, Oman and the Nigerian Postgraduate Medical College.
He was Clinical Director of Adult Psychiatry Soouth Birmingham Mental Health NHS Trust 1994-1996 and Medical Director 1997-2001.
His research interests include clinical psychopathology, delusional misidentification syndromes, medical humanities and medical ethics. He is author of Sims' Symptoms in the Mind (4-6th editions), Madness and the Theatre and edited Mindreadings: Literature and Psychiatry. He is also a poet and literary critic. His volumes of poetry include Naked to your softness & other dreams, Master of the Leopard Hunt and Adagio for Oblong Mirrors. He contributed critical essays to the Oxford Companion to 20th century Poetry and Oxford Companion to Modern Poetry.
He received the Royal College of Psychiatrists' Lifetime Achievement Award in 2016 and the highest award of the Royal College of Psychiatrists, the Honorary FRCPsych., in 2019.
He lives In Moseley with his wife Professor Jan Oyebode.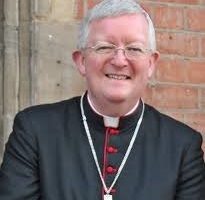 The Most Reverend Bernard Longley is the Archbishop of Birmingham.
Archbishop Bernard Longley was born in Manchester. He studied at Xaverian College and the Royal Northern College of Music in Manchester and New College, Oxford. He was ordained to the priesthood for the Diocese of Arundel and Brighton on 12th December 1981 at St John's Seminary, Wonersh, and was Assistant Priest at St Joseph's, Epsom, and Chaplain to Psychiatric Hospitals. From 1987 to 1996 he was on the staff at St John's Seminary, Wonersh, teaching dogmatic theology. In 1991, he was appointed Surrey Chairman of the Arundel and Brighton Diocesan Commission for Christian Unity and in 1996 became National Ecumenical Officer at the Catholic Bishops' Conference of England and Wales.
He was ordained Bishop and appointed as an Auxiliary Bishop of the Diocese of Westminster in 2003. Archbishop Longley was Head of the Diocesan Pastoral Board and had pastoral responsibilities for the Deaneries of Camden, Hackney, Islington, Marylebone, Tower Hamlets, and Westminster.
The Archbishop was appointed by Pope Benedict XVI in October 2009 and was installed as the ninth Archbishop of Birmingham on Tuesday 8th December 2009.
In 2011 Pope Benedict appointed the Archbishop as the co-Chairman of ARCIC, with oversight of the third phase of Anglican-Catholic dialogue.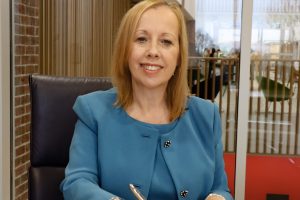 Professor Jackie Dunne was appointed as Newman's Vice-Chancellor in March 2020 and is an Ex-Officio Member of Council.
Previously Professor Dunne was Deputy Vice-Chancellor at the University of Wolverhampton, where she held responsibility for a number of strategic areas including; Widening participation and outreach; Regional engagement and lifelong learning; Digital Strategy; Equality and Diversity; Degree Apprenticeships and the development of the Springfield Campus.
Jackie Dunne graduated in Hispanic Studies from Liverpool University and has an MA in Education and Industry from the University of Warwick, as well as being a Professor of Lifelong Learning and Skills. Jackie has over 25 years of experience of higher education and has held senior management positions, having previously worked at the University of Leicester and Coventry University.
Commenting on her appointment, Professor Dunne, said:
"It is an honour and privilege to be taking up the role of Vice-Chancellor at Newman University. I am delighted to be joining a successful institution with a strong heritage and values base, alongside a clear mission to offer a university experience to all who can benefit. The focus on the individual learner experience and an inclusive environment where students are nurtured and supported to succeed gives Newman a unique offer and I look forward to working with staff and students to take the University to the next stage of its development."
Jackie brings to Newman a strong record of academic leadership, a passion for lifelong learning, and a commitment to opening up education to all people from all backgrounds, faiths and cultures.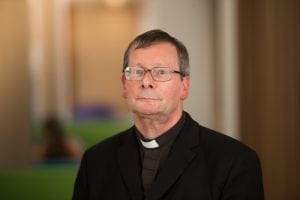 Bishop David Evans is a priest of the Roman Catholic diocese of Birmingham. He is Parish priest of Our Lady of Perpetual Succour, Rednal, and Programme Director for the BA in Philosophy and the Catholic Tradition programme at the Maryvale Institute, Birmingham.
He was ordained priest in 1978, after studying at the Venerable English College and the Gregorian University, Rome, where he obtained his degree in philosophy. He served as a curate at St Mary's the Mount, Walsall, and St Aloysius, Oxford, before becoming Philosophy Lecturer and Tutor at Oscott College, the Diocesan Seminary. He taught there for eighteen years and was also Dean of Studies and Vice Rector.
From 2001, he has been Parish Priest of St Austin's, Stafford, Episcopal Vicar for Oxfordshire, Warwickshire and Coventry, a post graduate research student at Liverpool Hope University, and Parish Priest of St Teresa's, Charlbury.
He is a member of the Birmingham Metropolitan Chapter, a Judge of the Birmingham Metropolitan Chapter, and a member of the Bishops' Conference Department for Dialogue and Unity. He has served on the English Anglican- Roman Catholic Committee and the Bishops' Conference Committee for Faith and Culture.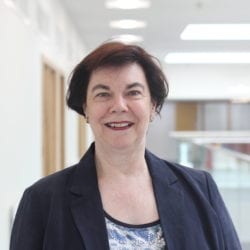 Deirdre Finucane is an Independent Council Member and was appointed as a Foundation Member of Council in February 2015 after a career in secondary education in the Midlands, Tanzania and London, culminating in the headship of St Edmund's Wolverhampton, the city in which she was brought up. She holds a BA in English Literature from the University of Liverpool, MAs from London and Birmingham in Modern English Literature and in Shakespeare & Theatre and an MPhil from Cambridge in Education. She trained as a teacher and followed the Catholic Certificate in Religious Studies programme at Christ's College, Liverpool in 1976 and has pursued her Shakespeare studies since her retirement in 2014.
Deirdre began her career at St Philip's Birmingham in 1976, after which she spent two years on Voluntary Service Overseas in Tanga, Tanzania. On her return she moved to London where she taught at St Aloysius College and then, for twelve years, at Westminster City School where she was Head of English, Deputy Head and, for nearly a year, Acting Head.
In 1996 she became Vice Principal of St Augustine's Redditch and in 2000 Head Teacher and then Principal of St Edmund's Wolverhampton which became part of Bishop Cleary Catholic Multi- Academy Company on 1 July 2013 and moved to a new / renovated build – a Building Schools for the Future project in conjunction with Wolverhampton Wanderers Football Club, Birmingham Diocesan Education Service, Wolverhampton University and Wolverhampton Local Authority – the following September.
Deirdre still has links with the Parish of St Peter and St Paul, Wolverhampton and, increasingly since 2014, with St Mary's Harvington.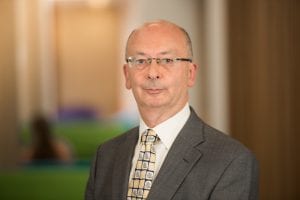 Phillip Lennon was appointed as a Catholic member of Council for Newman University in 2016 and is currently the Chair of the Risk and Audit Committee and a member of the Remuneration Committee. Prior to his retirement in 2016, he had been Director of Finance at the Royal College of Occupational Therapists for 15 years. He has a BSc (Hons) in Administrative Science from Aston University and has been an Associate member of the Chartered Institute of Management Accountants since 1978.
Phillip has over 40 years of commercial experience working in a variety of industries and organisations. He has worked in the Not-For-Profit sector on a number of occasions and understands the importance of public benefit and how this has to work in a commercial environment. He has always been involved in providing good governance, strategic management and effective business operations.
Phillip lives in Essex and is a director and trustee of two other charities. He is Vice Chairman, Chair of the Finance and Resources Committee and a member of the Remuneration Committee at USP College, a college of Further Education. He is Treasurer at a local Community Voluntary Service which covers Basildon, Billericay and Wickford.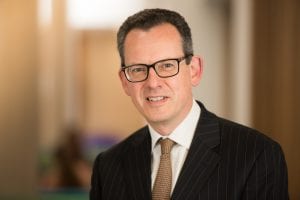 Stephen Kenny has been a member of the University Council since November 2014. Stephen chairs the Finance & General Purposes Committee and the Remuneration Committee. Stephen is a Partner in the international law firm Gowling WLG where he advises on large, complex government projects. Stephen was educated at Richmond High School (now Windsor High School) in Halesowen and gained a law degree from Leicester University. He studied for the Law Society's practice exams at Chester Law College. He qualified as a solicitor in 1986.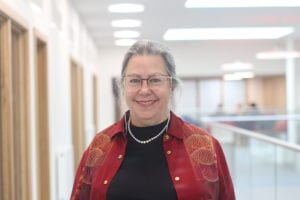 Karan trained as a nurse at Hammersmith Hospital, qualifying in 1976. She went on to practice as a Health Visitor in Wolverhampton and in 1982 was promoted to a Senior Nurse role, managing Health Visitors, District Nurses and School Nurses in a deprived area of the City.
As part of this role she developed a keen interest in Child Protection and in 1991 was appointed Designated Nurse for Child Protection, a new role in the Health Service identified as part of fundamental changes in inter-agency working and the management of children at risk of harm.
The job was an interesting mixture of strategic and of operational; sitting on the Area Child Protection Committee (forerunner of Local Safeguarding Children Boards), advising the Health Authority on all aspects of Child protection, developing policies and training programmes, delivering training, supervising Health Visitors with children on the Child Protection Register and giving day-to-day advice to anyone employed by the Health Authority who had concerns about a child.
After a short career break when her 4th child was born, in 1999 Karan started working for Children's Social Care in Wolverhampton, and then Coventry, chairing Child Protection Conferences; complex meetings with parents and professionals present whose function is to develop and regularly review a plan to keep a child deemed to be at risk of significant harm safe within the family.
Now retired, Karan lives with her husband and 3 of her 4 adult children in Birmingham. She is a practising Catholic, and actively involved in parish life at St Mary's, Harborne.
Over the years Karan has been part of the children's and the adult liturgy teams, a catechist for adults wishing to be received into the Church, an auditor for the Metropolitan Marriage Tribunal and now helps to run the repository shop.
Karan is also a Governor for the Blue Coat School, an independent prep school in Edgbaston and is Vice Chair of New Routes Fostering Panel, part of Father Hudson's Care.
For more information on the content of this page, please contact the Policy and Governance Co-ordinator, Siobhan Wheeler (S.Wheeler@staff.newman.ac.uk)