Our students can access funding and business consultancy from our academic professionals and industry experts as they look to launch their first businesses.  We partner with supportive organisations to take them to the next level in a supported environment and provide in-house training and guidance, access to workspace, and ongoing business mentoring.
To work with some of the great businesses we have nurtured or to see if our expertise could help your start-up enterprise, simply start a conversation with one of our experts by emailing enterprise@newman.ac.uk and telling us what you need.
Here are some of our Start-up Incubator's recent success stories:
Saved Media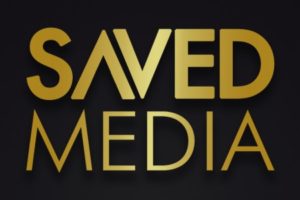 As a final year student, Sohaib secured a business start-up grant and support from our Enterprise Team to set himself up as a digital marketing consultant.  To help him secure industry-relevant experience, we arranged high quality work experience placements with an established local charity helping unemployed women back into employment and with a firm who offer nutrition and wellbeing support to employers such as HSBC, Siemens, and Ernst & Young. The placements helped him to sharpen his pitching skills and road-test his business idea in a fully supported environment.    The experience of client-handling, and the host's testimonials and case study evidence proved the key to helping him launch his business.  One year on, the business is flourishing as a Design and Media consultancy specialising in the automotive industry.
Birmingham Enterprise Community (B.E.C)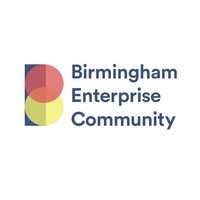 Being part of Newman as a student and setting up a society gave Daniel an insight into what could be achieved by working together with different sectors and industries. Planning and working together on his society set him on his path, to setting up Birmingham Enterprise Community. BEC is a social enterprise with the goal of building a collaborative and supportive entrepreneurial ecosystem that is able to cater for the needs of those within it. By working with those in the community and the wider West Midlands community we are able to create new opportunities and open resources to those who wish to use them to create positive change through enterprise and entrepreneurial activities.
BEC are proud to being working with Newman Enterprise who continue to support in a variety of ways in helping BEC reach their goals.
Daniel Evans – C.E.O
Serenity Psychotherapy
Whilst a student at Newman, Bobby managed to secure funding through a bespoke project to support her start up business. The project gave her access to mentoring, expert guidance, launch funding, being part of community and start up essentials. Whilst working part-time and studying all of these essentials it goes beyond what she could off imagined and gave her a platform to start moving the business forward. Serenity Psychotherapy offers an Integrative approach to therapy which involves a combination of several therapeutic techniques associated with Humanistic approaches.

Newman's support gave her the encouragement and guidance to develop the business and after leaving university and also gaining her Masters, Serenity Psychotherapy is a thriving business that has now taken Newman university students on work placement's and is keen to continue to work closely with enterprise department in developing the business further.

Bobby Bradstock – Director
OpenDorz
Before being introduced to the Enterprise team, Emily had little idea of business and social enterprise. With the help of Ben, Emily become the founder of OpenDorz which is a social enterprise that was created to give opportunities in the local community to those that might not have those chances. What was once an idea has been turned into a reality and Emily would not have done this without the help of the Enterprise Team.

The support that she has received has been phenomenal and she has gained many skills and knowledge from the one to one support, signposting, project planning, networking and consultancy.  She is now confident on where she wants to go with her career and how she can maximise opportunities which may not have been possible if she had not been given the support and advice from the enterprise team at Newman.

Emily says "The team are extremely valued by many students are a great asset to Newman University."

Emily Ashmore – Founder