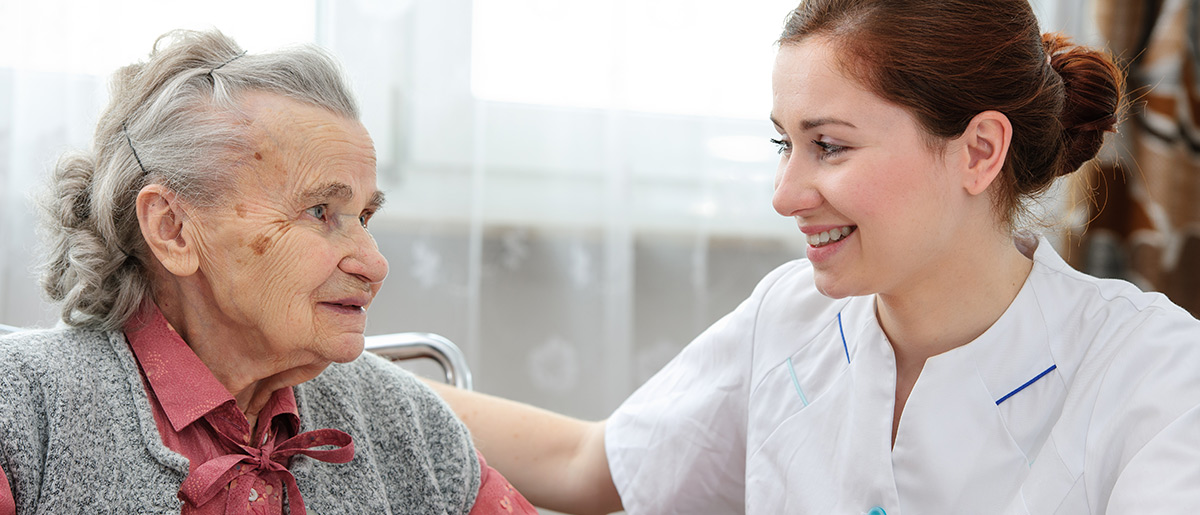 Overview
The BA/BSc (Hons) Applied Health and Social Care Top-Up award is designed to take students who have completed a range of level 5 qualifications to progression to an honours degree. It helps students to apply theory and practice in both health and social care settings and offers a platform for employment in health or social care.  It can also act as a springboard to a professional career in health and social care services. The course pulls together theory and practice for those who wish to work with people in a caring environment. It is suitable as a base for those who wish to move onto one of the many health or social professions or those who want to keep their options open.
There are two routes to achieve this top-up award via a BA and BSc which have different UCAS codes for applying.  The BSc is more applied to health and the BA is more applied to social care.
Full time applications for this top-up award are made via UCAS and part-time applications are made directly to Newman University. Application links for both the BA and BSc routes can be found in the entry requirements sections of both the full-time and part-time options of this course page. 
Course Content
The course intends to develop in students the appropriate knowledge, understandings, skills and values required of them to work, research and continue their studies in health or social care. It will provide a range of educational experiences that enable students to work in a multi-cultural environment within the UK and internationally. It will enable students to develop a professional and caring approach to their work with individuals and communities, and to become reflective learners and practitioners.
Career opportunities
The BA/BSc Health and Social Care can open doors to a number of career possibilities in health. It can offer a springboard to professional training for instance in nursing, midwifery, physiotherapy or social work. There are a number of opportunities for a career within the NHS, health promotion officer or practice manager for instance, also NHS graduate opportunities in leadership and management. Outside of the NHS there are many opportunities for a graduate in health and social care: project work; care manager; charity work, working with children, families, the elderly or people with special needs and mental health disorders.
Places available this September.
It's not too late to apply through clearing. Call 0121 476 1181 to speak to our admissions team and secure your place today.
JOIN US
Contact Details
For Admissions Enquiries
for course specific enquiries
Deborah Steele (Programme Leader - Health and Social Care)
Entry Requirements
Entry requirements are flexible and recognize a range of academic qualifications. All applicants will need to have 120 credits at level 4 and 120 credits at level 5. For example a relevant HND or Foundation degree qualification.
Part Time Application Links
Apply Now: BA Applied Health and Social Care (top-up)
Apple Now: BSc Applied Health and Social Care (top-up)