Applied Humanities BA (Hons) - Accelerated Degree
Honours Degree , Full-Time
Switch Study Mode
Key Details
2 Years
96 Typical UCAS Tariff
Y002 Course Code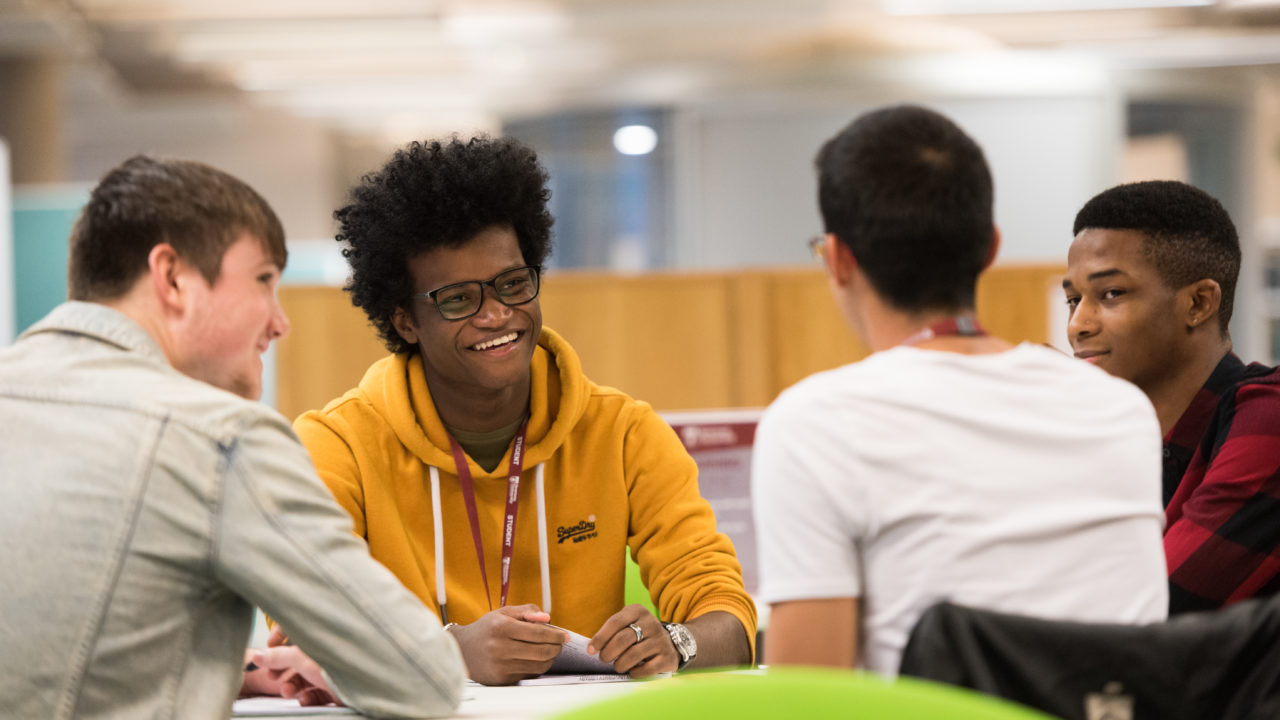 Overview
This course is planned to start in September 2020 and is currently subject to successful validation. Validation is a standard academic procedure to ensure course content is current and reflects subject area knowledge.
The Applied Humanities BA, designed in collaboration with local government, businesses and third-sector organisations, equips students for success in the graduate market. This accelerated degree programme allows students to complete their study over two-years, providing a much-needed flexible option for potential students of all ages and backgrounds. Students will make financial savings on the overall cost of tuition fees and accommodation without compromising on the quality or intensity of a standard undergraduate degree. As the first of its kind in the UK, Applied Humanities makes use of Newman University's strong position in the region to provide our students with real-life expertise and connections. External organisations will work alongside our academics to make this programme responsive to a rapidly changing world. Partner input into the construction of the degree ensures that students gain the skills and experience that are highly valued by graduate employers and the practical know-how to operate in the fourth industrial revolution.
Students will learn how to transform this data into well-crafted and specific job applications which build on their real-life achievements. The Applied Humanities BA unearths hidden potential and acts as a stepping stone to a self-directed career which can move seamlessly from private-sector business to government and public service.
Why study this course?
Follow an accelerated degree programme which will save time and money without compromising on teaching intensity or quality.
Build a living CV, demonstrating a range of professional competencies and develop essential digital skills.
Follow a fully-integrated programme which builds towards a special project of the student's choice.
Acquire the enviable cultural knowledge of a traditional humanities graduate alongside indispensable practical skills gained through experiential learning.
Undertake two bespoke 'problem-solving' modules and apply high-level critical and creative thinking to real-life issues.
Connect with a network of regional organisations including NGOs, local businesses and media and political organisations.
What does the course cover?
Applied Humanities students will make their voice heard as they progress from theoretical study, to project design and management, to managing a media campaign. The programme has been constructed to augment the cognitive skills that already underpin humanities research: the ability to think independently, critically and creatively. Theoretical engagement with literature, history, philosophy and theology, will be contextualised in a practical setting. Students will discover how to harness their creativity with sophisticated digital proficiency alongside high-level organisational skills. Over the course of their studies, they will create a living CV that demonstrates a range of professional competencies.
What careers could I consider?
Increased automation and digitisation are rapidly changing our world and the workplace. As we enter a fourth industrial revolution, employers are looking for creative people with high-level problem-solving skills and the emotional intelligence to lead others and work in a team. Applied humanities graduates will be able to demonstrate all of these things and to show how they have already worked in their communities and brought about meaningful change. The boundaries between traditional career paths are blurring and our graduates can choose to work in a range of roles in the corporate, government or charitable sector or establishing their own businesses.
Open Days 2019
Start your Newman journey at one of our upcoming Open Days:
Saturday 12th October 2019, 10am-3pm
Friday 8th November 2019, 4pm-8pm
Book Your Place
Contact Details
For Admissions Enquiries
For course specific enquiries
Entry Requirements
September 2020 Entry Requirements
You must achieve at least 96 UCAS points including a minimum of CC at A level or equivalent (e.g.MM at BTEC Diploma; MPP at BTEC Extended Diploma) towards the total tariff.
Access Students can achieve the requirements with the following combination of Distinction, Merit and/ or Pass grades at level 3 achieved from a completed Access course. 96 UCAS Points: D21-M3-P21; D18-M9-P18; D15-M15-P15; D12-M21-P12; D9-M27-P9; D6-M33-P6; D3-M39-P3; D0-M45-P0.
Five GCSEs at grade 4 (or C) or above (or recognised equivalents), including English Language at Grade 4 (or C) or above, are also required.