CLEARING PLACE AVAILABLE – APPLY NOW
Business Management BA (Hons) with Foundation Year
Honours Degree with Foundation Year, September 2021
Key Details
N12X Course Code
4 Years
48 Typical UCAS Tariff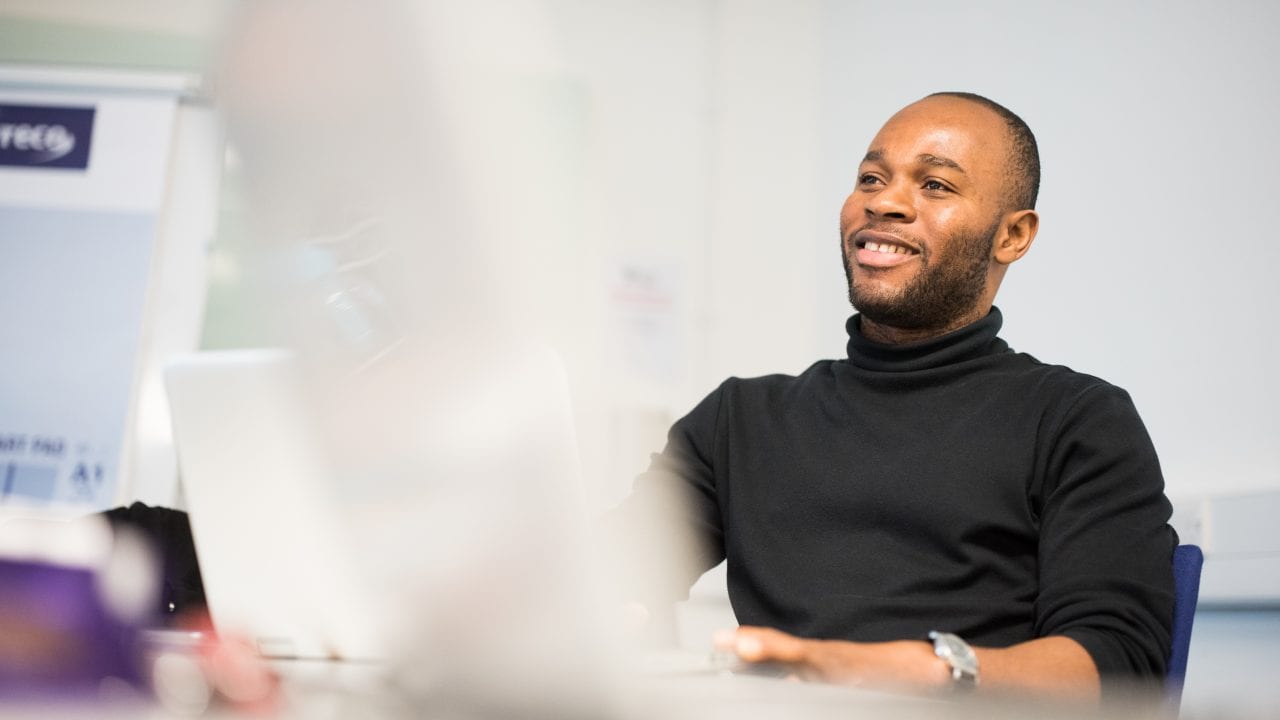 Overview
This Foundation Year route will be offered from September 2021, subject to successful validation
Newman University offers an innovative foundation year to complement our Undergraduate Degrees.  Our Foundation Year* is the first year of a four-year degree. Completion of the foundation year leads into the first year of the 3 year degree in Business Management. 
The foundation year provides those unable to access the traditional UCAS tariff requirements for a three year degree with an alternative route to gain an honours degree.
You apply via UCAS for the Business (with Foundation Year) course and after successfully completing the first year you will progress onto the final three years of the degree. At this point there may be the opportunity to transfer onto a related degree at Newman University. Such a transfer is subject to the agreement of the course tutor and meeting any additional entry requirements.
*Please note that the modules offered for the BA (Hons) Business Management with Foundation Year route will differ from the modules offered for our other Foundation Year routes, more information will be published in due course.
Studying and living in Birmingham
Newman University is located in Britain's second city – Birmingham. With one of the youngest city populations in Europe, it is a vibrant and dynamic place to study.
Studying at Newman University, you have the advantage of being near to the city, but living in, or commuting to peaceful and comfortable surroundings on campus.
Dining out
Birmingham has lots of wonderful places to dine out with a range of different cuisines. Places where you can dine out include; Brindley Place, Mailbox and Hagley Road (just 10 minutes' from Newman).
Entertainment
Whether you like to go to; the theatre, gigs or clubs, or enjoy: sports, shopping visiting art galleries or exhibitions – Birmingham will not disappoint and you will be spoilt for choice!
Location
Getting around Birmingham is easy via train, bus or by car. Birmingham has excellent transport links to the rest of Britain, making it easy for those weekend getaways!
Why not explore the city for yourself by visiting one of our Open Days?
Want to find out more about Birmingham? Then take a look at some Birmingham City Secrets.
Ask Us a Question
Clearing 2021
Are you looking to join us here at Newman University this September? We are welcoming applications throughout the Summer.
Our friendly and supportive admissions team are here to help you secure your place at University.
Apply Now
Entry Requirements
All students apply through UCAS. Students will ideally require 48 UCAS points to access the programme.
Those with significant work and life experience of a complexity that demonstrates an aptitude to study at degree level, but with no formal qualifications, will also be favourably considered. Different degree pathway options available at the end of the foundation year may have different additional entry requirements.
If you require any further information or clarification of entry requirements please contact our friendly, helpful Admissions department, who will be happy to help.
International Students
The University is not licensed by the UK Government to sponsor migrant students under the Student route and is therefore unable to accept applications from international students at present.
Applying Direct Option
You can apply direct to Newman University for this course if you have not previously applied to Newman University through UCAS and you are not applying to any other universities.
Simply click on this Direct Application link to do this.
N.B. will need to enter 'New User' account details when first accessing this portal.
If you have any questions regarding entry onto this course please contact our friendly and helpful admissions team via our Admissions Enquiry Form
Course Fees
Fees for Foundation Year:
Full time UK students: £9,250*
* Fees shown are for 2021/22 academic year. The University will review tuition fees and increase fees in line with any inflationary uplift as determined by the UK Government, if permitted by law or government policy, on enrolment and in subsequent years of your course. It is anticipated that such increases would be linked to RPI (the Retail Price Index excluding mortgage interest payments).
Fees for the following three years are currently £9,250 per year. Please go to the corresponding 3 year undergraduate degree page for details.
Additional Costs
Find out more about the other additional costs associated with our undergraduate degrees.