COURSE STARTS SEPTEMBER 2023 – APPLY NOW VIA UCAS
Physiotherapy BSc (Hons)
Undergraduate, Honours Degree, September 2023
Key Details
B160 Course Code
3 Years
128 Typical UCAS Tariff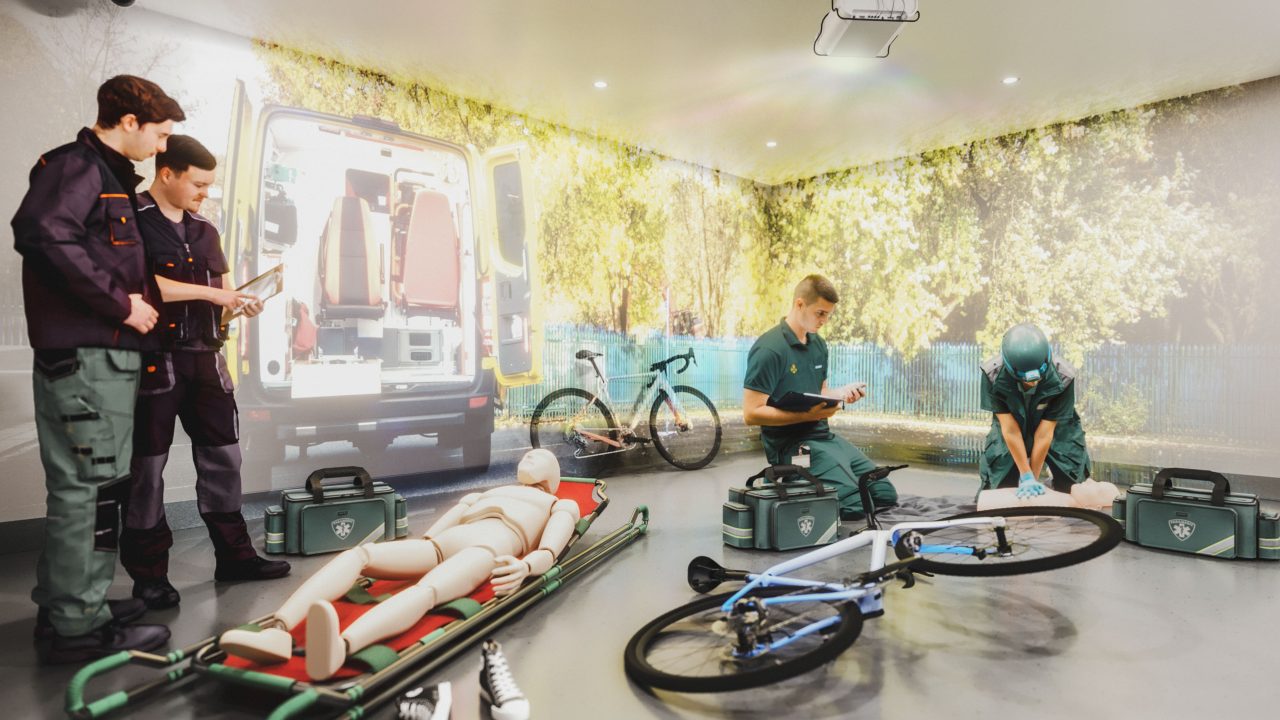 Entry Requirements
Standard 3-year entry requirements
A-Level: 128 UCAS tariff points, with a grade profile of BBC
BTEC: Grade profile of DMM. This can be achieved from either an Extended Diploma or a combination of smaller BTEC qualifications, Other Level 3 qualifications are accepted
Must include a science subject at A-level/Including biology or physical education.
Plus:
GCSE/IGCSE English language and maths grades 9-4/A*-C or equivalent
GCSE/IGCSE biology or human biology grade 9-4/A*-C or equivalent*
* Pass in a biology-focused module, e.g. anatomy and physiology, human biology, as part of a relevant Level 3 qualification is regarded as an equivalent for entrance.
Students must have achieved these before commencing on the three year programme.
Students must also complete an Enhanced Disclosure and Barring Service (DBS) check.
The Admissions team will use the entrance criteria, as well as the personal statement, reference and work experience information, to shortlist candidates for interview. Successful applicants will be invited to an interview – Candidates will be assessed on their motivation and understanding of the role of a physiotherapist and familiarity with NHS Constitution and Values and the requirements of an HCPC registered professional.
Non-academic entry requirements
It is expected that applicants gain voluntary work or work experience shadowing a physiotherapist in order to have a good, clear understanding of what the profession entails. It might be that you have work experience organised, but haven't undertaken it yet. If so, please don't let this stop you from applying. We just need to know what your plans are to demonstrate your commitment to and passion for the profession. We do understand, however, that this is not always easy to obtain and if this is the case, we would encourage applicants to gain knowledge in other ways. You could speak with qualified physiotherapists, read industry publications or do some research online. Useful websites include The Chartered Society of Physiotherapy and NHS Health Careers.
Health checks
We strongly recommend that all successful applicants (unless exempt on medical grounds) receive a full course of Covid-19 vaccinations prior to commencing the course.
Candidates must receive a satisfactory occupational health clearance prior to commencing the course.
Please contact Admissions if you have any questions regarding  any of the above.
Course Fees
The full-time course fee for the academic year beginning September 2023 is £9,250 per year.
The University will review tuition fees and increase fees in line with any inflationary uplift as determined by the UK Government, if permitted by law or government policy, in subsequent years of your course. It is anticipated that such increases would be linked to RPI (the Retail Price Index excluding mortgage interest payments).
Additional Costs
Although not an entry requirement for the course, it is very likely that applicants will need to obtain Disclosure and Barring Service (DBS) later on within the course for their work experience placement. Students will be advised about this process during their studies. For more information on your DBS application please click here.​
Find out more about the other additional costs associated with our undergraduate degrees.