Professional Policing BA (Hons)
Honours Degree, Undergraduate, September 2022
Key Details
L900 Course Code
3 Years
96 Typical UCAS Tariff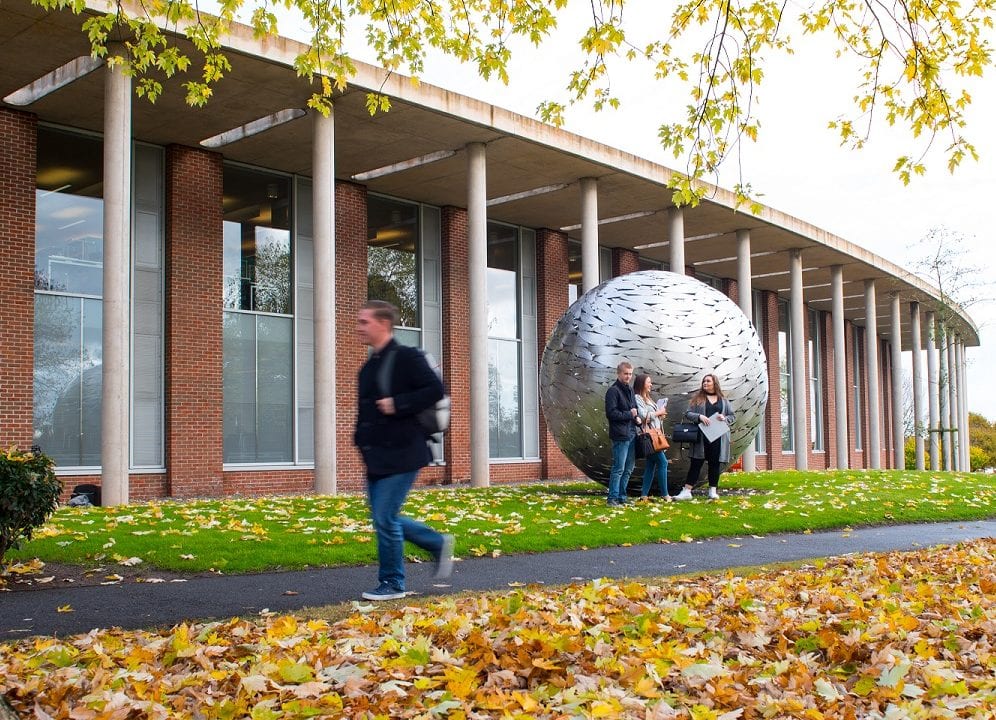 Overview
Why Study Policing?
Due to the impact of the Pandemic and circumstances beyond the University's control, unfortunately the University is postponing the launch of its new policing degree. The programme will be available from September 2022 (subject to validation). We apologise for any inconvenience.
As part of the University validation process it is our intention to develop a course that will be validated by The College of Policing.
The BA Professional Policing degree is modular in structure, studied over a three-year period full time.  The undergraduate degree offers a stimulating and challenging learning experience that allows you to develop an informed and practical understanding of professional policing.  The course has a blend of theory and practice rooted in the principles and core requirements of policing.
The course provides a learning environment that supports you with the independent exploration of ideas, helping you to draw upon your own experience as a learner and, as potential police officers, to develop a passion for policing.  You will have opportunities to develop skills in problem-solving, effective communication, negotiation and leadership.  The course seeks to equip you for postgraduate study, professional training and graduate employment in the commercial sector as well as the public and third sector.
Successful graduates from this course will be eligible to apply to the Police Service.  This course does not however guarantee entry or acceptance into the Police Service. For further information about applying to the police service please visit the College of Policing website. 
What Does the Course Cover?
The course will cover a range of areas across your three years of study and an indicative list is provided below:
Understanding the Police Constable Role
Vulnerability and Risk
Problem Solving
Decision-making and Discretion
Maintaining Professional Standards
Research Methods and Skills
Evidence-based Policing (including work-related learning)
Digital Policing
Criminal Justice Systems
Criminology and Crime Prevention
Counter Terrorism
Policing Communities
Information and Intelligence
Each module is worth a specified number of credits.  Our teaching is informed by research, and modules change periodically to reflect developments in the discipline and/or the requirements of the professional body.
How Will I Be Assessed?
Our aim is to provide you with an opportunity to experience authentic approaches to assessment to reflect the kinds of tasks you would undertake within and across the police service.  Some of these assessments will be individual tasks and others in group work settings.  The different methods of assessment may include:
essays
presentations
portfolios
case studies
practical skills such as negotiation
reflective journals
The assessment tasks are carefully selected to enable you to demonstrate your knowledge and skills across a range of subject and skill areas and to have the best opportunity to demonstrate these effectively to succeed at all stages of your study.  Tutors are on hand to provide guidance and support on the assessment process.
What Careers Could I Consider?
Successful graduates from this course will be eligible to apply to the police service.  This course does not however guarantee entry or acceptance into the police service. For further information about applying to the police service please visit the College of Policing website. 
Every police service in England and Wales sets its own recruitment process and selection policy and entry requirements vary from service to service.  You are advised to check your eligibility against the police service website, as this may assist you in deciding whether to undertake the BA (Hons) Professional Policing course.
Examples of careers that could be available to you upon graduation include but which may require additional training:
Police Officers – specialist roles, gaining a promotion or joining up
Police Community Support Officer
Scenes of Crime Investigators
Civilian Investigation Officers (CIOs)
Police Intelligence
Crime Analysts
Communications Officers
Command and Dispatch Roles
Prosecution File Preparation Officers
Human Resources
Police Lawyer
Control Room Operations Workers
We hope that you will leave having developed transferable skills that are highly valued by employers in a variety of work situations beyond the police service.
For those who wish to pursue a career as a Solicitor upon graduation then this course opens up the option to undertake The Solicitors Qualifying Examination (SQE).
Studying and Living in Birmingham
Newman University is located in Britain's second city – Birmingham. With one of the youngest city populations in Europe, it is a vibrant and dynamic place to study.
Studying at Newman University, you have the advantage of being near to the city, but living in, or commuting to peaceful and comfortable surroundings on campus.
Dining out
Birmingham has lots of wonderful places to dine out with a range of different cuisines. Places where you can dine out include; Brindley Place, Mailbox and Hagley Road (just 10 minutes' from Newman).
Entertainment
Whether you like to go to; the theatre, gigs or clubs, or enjoy: sports, shopping visiting art galleries or exhibitions – Birmingham will not disappoint and you will be spoilt for choice!
Location
Getting around Birmingham is easy via train, bus or by car. Birmingham has excellent transport links to the rest of Britain, making it easy for those weekend getaways!
Why not explore the city for yourself by visiting one of our Open Days?
Want to find out more about Birmingham? Then take a look at some Birmingham City Secrets.
Ask Us a Question
Professional Policing Virtual Event - Thursday 9th December
Join us for an virtual information and Q&A session via zoom, where you can find out more about the course and ask any questions you may have.
Book Now
Entry Requirements
You must achieve at least 96 UCAS points including a minimum of CC at A level or equivalent (e.g.MM at BTEC Diploma; MPP at BTEC Extended Diploma) towards the total tariff.
Access Students can achieve the requirements with the following combination of Distinction, Merit and/ or Pass grades at level 3 achieved from a completed Access course. 96 UCAS Points: D21-M3-P21; D18-M9-P18; D15-M15-P15; D12-M21-P12; D9-M27-P9; D6-M33-P6; D3-M39-P3; D0-M45-P0.
Five GCSEs at grade 4 (or C) or above (or recognised equivalents), including English Language and Mathematics are also required.
International Students
The University is not licenced by the UK Government to sponsor migrant students under the Student route and is therefore unable to accept applications from international students at present.
Applying Direct Option
You can apply direct to Newman University for the full-time route for this course if you have not previously applied to Newman University through UCAS and you are not applying to any other universities.
September 2022 Direct Application Link 
N.B. will need to enter 'New User' account details when first accessing this portal.
If you have any questions regarding entry onto this course please contact our friendly and helpful admissions team via our Admissions Enquiry Form
Course Fees
Please note that the course fee for September 2022 will be confirmed later this year, and will be updated on the course page in due course. For reference the course fee for September 2021 was £ 9,250
The University will review tuition fees and increase fees in line with any inflationary uplift as determined by the UK Government, if permitted by law or government policy, in subsequent years of your course. It is anticipated that such increases would be linked to RPI (the Retail Price Index excluding mortgage interest payments).
Additional Costs
Find out more about the other additional costs associated with our undergraduate degrees.