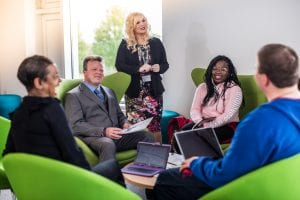 Following undergraduate and postgraduate programmes, our students go into a variety of different career areas. History students possess skills that employers are keen to invest in: the ability to argue a point of view; skills in interpreting large amounts of data and an eye for detail. All of these things ensure that History students are in high demand in the graduate employment market.
Newman's Careers Service offers advice and support for pre-entry, current and former students. They work closely with Prospects to provide a range of services, enabling students to explore and understand their choices and plan their career paths. Our second-year work placements give all Newman students the opportunity to gain valuable experience of a graduate role and to gain employability skills.
Graduates from Newman have entered a range of different jobs. From heritage and archives management, careers in the civil service or legal sector to primary and secondary teaching, our students are putting the skills they develop at Newman into practice. Here are some examples of the sorts of things our students end up doing after they graduate.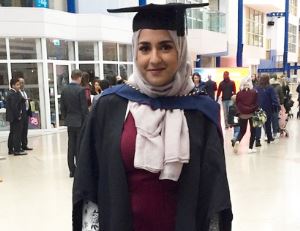 Henna Hussain, BA (Hons), 2013-2016
'My studies at Newman were invaluable towards my career choice and Newman not only allowed me to gain the necessary qualifications for me to continue onto further education to become a History teacher, but also prepared me as a well rounded student and a confident historian. I am currently studying a Secondary History PgDipEd course. My studies at Newman allowed me to continue my passion for history and to continue to inspire students to enjoy History as much as I do. The history department's enthusiasm for their subject and their continuing support, continue to motivate me to become an outstanding history teacher but also to continue learning.'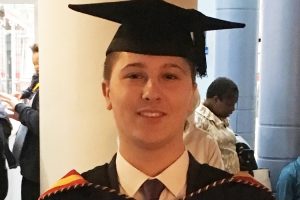 Tom Salliss, BA (Hons), 2013-2016
'My experiences studying History at Newman have enabled me to dive into my chosen career path in law. I developed numerous transferrable skills such as research, independent learning and strong written and oral communication skills as well as academic skills such as critical analysis and evaluation.
I benefitted greatly from the work placement module. The module allowed me to have something concrete to discuss at job interviews as well as enabling me to begin building a network of contacts in my chosen field. However, my experience at Newman was much more than the academic and transferrable skills gained. It allowed me to develop my understanding of key values such as social justice, cohesion and community which have greatly benefitted me in developing my career.
The network of support students receive at Newman really does allow you to grow as a person as well as a student and be ready to begin building your career as soon as you finish your studies. In my opinion, the skills and experiences gained from a History degree at Newman really does give you so many potential career options.'