Critical Commentary (The Student Journal of Newman University and CREST Institutions)
Last Updated: June 13th 2019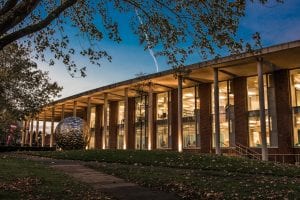 Critical Commentary is the Student Journal of Newman University and GuildHE's Consortium for Research Excellence Support and Training (CREST) Institutions. Published under the aegis of the Graduate School and in collaboration with CREST, Critical Commentary exemplifies the development of research and scholarship at Newman University and the participating institutions.
Each issue features academic work of a high standard by undergraduate and postgraduate students, reflecting the diversity and quality of the work being produced throughout Newman University and the collaborating institutions. A key priority is to produce an interdisciplinary academic journal that captures many of the debates and dilemmas that shape contemporary society. All articles are rigorously assessed and reviewed. Critical Commentary is a journal that stands up to scrutiny.
Editorial Board
Dr John Peters Newman University Editor
Professor June Boyce-Tillman University of Winchester Applied Music, Performance, Theology & Women's Studies
Dr John Conway Royal Agricultural College Agricultural and Land-based Sciences
Dr Susan Docherty Newman University Theology
Dr Lorna Dodd Newman University Psychology
Dr Jill Fernie-Clarke Leeds College of Art Graphic Design, Animation & Performing Arts
Pauline Grace Newman University Youth Work
Dr Peter Heard Glyndwr University Physical & Inorganic Chemistry
Dr Alisa Miller CREST History & English Literature
John Perkins Newman University IT & Management
Dr Noelle Plack Newman University History
Dr Persephone Sextou Newman University Drama
Professor Jeremy Strong University of West London Film, Media, Literature & Cultural Studies
Dr Dave Trotman Newman University Education & Professional Studies
Dr Lorayne Woodfield Newman University Physical Education & Sports Science
Critical Commentary: The Student Journal of Newman University and CREST Institutions is published in collaboration with members of the Consortium for Research Excellence Support & Training (CREST) and welcomes articles from undergraduate and postgraduate students which discuss topics of importance and interest from all areas of the member institutions. Articles may be written from a variety of academic and professional perspectives and should be informed by theory and research.
Articles must not exceed 7000 words excluding references, and should be accompanied by an abstract of no more than 200 words, together with three to five keywords. Articles should not have been sent to another journal for consideration. Critical Commentary will hold the copyright of the article if it is subsequently published.
Please read the full Guidelines for Contributors, available for download below. Articles submitted to Critical Commentary must conform to these requirements, otherwise they will not be considered for publication.
Critical Commentary: The Student Journal of Newman University and CREST Institutions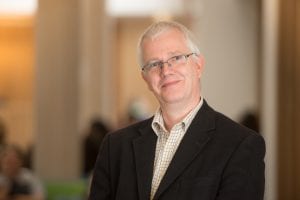 Editor: Dr John Peters
Email: j.peters@newman.ac.uk
Tel.: 0121 476 1181 Ext. 2626
Articles for consideration should be submitted to: criticalcommentary@newman.ac.uk.