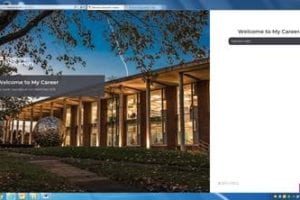 My Career provides students, graduates and employers with a personalised experience:
Students and Graduates
My Career is your personal online careers portal and is the first place to go in order to hear about everything that's happening related to careers.
In order to access a personalised careers service at Newman University during your course, you must sign up to and agree to the conditions of My Career. My Career enables you to have a designated careers area to manage your careers development whilst at university and for 3 years after graduation. You can:
Book on to and manage careers appointments
Access your guidance session notes
Book on to and manage workshops and events
Sign up to receive  targeted emails and news
Access the Newman University Jobs Board and have the option to sign up to receive email alerts for relevant opportunities you may be interested in
Access online resources
Employers/Organisations
My Career is the web portal of Newman University's Careers Service powered by TARGET Connect (GTI Limited).  It includes an online Jobs board which allows employers to advertise their opportunities directly to our students and graduates. Once registered and approved on the site, My Career allows employers to post and manage opportunities themselves so they are able to view, edit and request extensions of closing dates as required. To view our Employer Liaison Policy please see our Opportunities for Employers page.
Log on now to find out more and begin your journey: My Career
For any questions please email: careers@newman.ac.uk