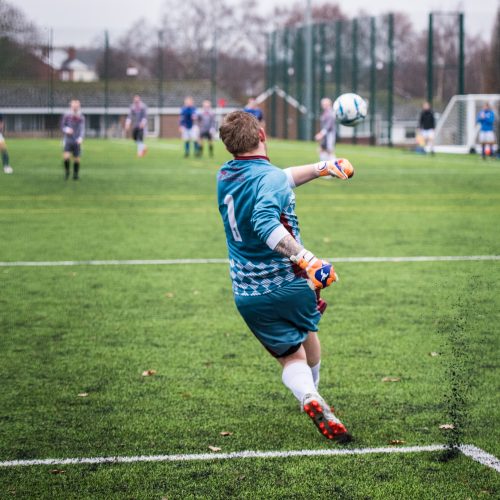 Newman Sport: Enrich Your Student Experience By Engaging In Sport 
Sport at Newman is run by the University and Newman Sport is the department that co-ordinates the sporting and recreational needs of students. Newman Sport not only offers recreational sessions for students that just want to enjoy an active lifestyle and have fun, but is also promoting competition within the University and also with other Higher Education institutions at the British University and College Sport (BUCS) national competitions, across a number sports. Delivery of recreational sport and the promotion of physical activity is supported by Newman Students' Union.
Opportunities To Build Leadership Skills
Each university sports club has a student in the capacity of Captain, Vice-Captain and Social Secretary. Roles of responsibility within the sports teams are offered to students and can be a great way to build leadership skills or to be involved in the development of a sports club. For further information on any available roles for the 2020/21 year please contact Dominic Ridgers (d.ridgers@staff.newman.ac.uk), Head of Newman Sport & Fitness Facilities.
Competitive Sport At Newman
BUCS sports for the 2020/21 season are:
Men's Football
Training: Newman 3G Pitch, Mondays 5pm-7pm
Start Date: TBC
Captain and contact details: Dominic Ridgers (d.ridgers@staff.newman.ac.uk)
Netball
Training: Newman Sports Hall, Mondays 5pm-6.45pm
Start Date: TBC
Captain and contact details: Angel Okoro (okor401@newman.ac.uk) or Dominic Ridgers (d.ridgers@staff.newman.ac.uk)
Jiu-Jitsu
Training: Newman Gymnasium, Mondays 6pm-8pm and Tuesdays 7pm-9pm
Start Date: TBC
Captain and contact details: Dominic Ridgers (d.ridgers@staff.newman.ac.uk)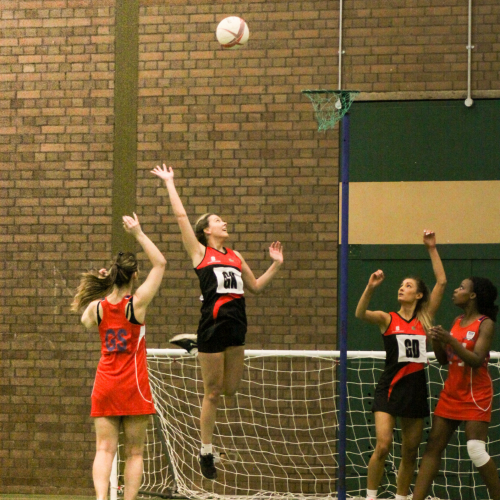 Development Sport
Further to these competitive sports teams, Newman Sport are keen to progress emerging sports at the University that are currently in a development stage. These developing sports include:
Women's Football
Racket Club: Including Table Tennis, Badminton, Touch Tennis and Squash
Touch Rugby
Running Club
If you have interest in any of the activities above and would like further information, then please get in touch (sports-centre@newman.ac.uk). Newman Sport also support the development of new sports, if there is enough interest, then where possible we will trial new activities and promote them.
Physical Activity & Recreational Activities
Give It A Go Sessions, Pitch Up & Play
Over the course of the year Newman Sport and Newman Students' Union will offer Give It A Go sessions for students, an environment where you can try new activities which are aimed at being inclusive. For those that would like to engage in more familiar sports but in a casual, non-competitive setting please keep an eye out for Pitch Up & Play Sessions held at the Sports & Fitness Centre.
For further details of events please check your Newman student email accounts or our Facebook and Twitter pages listed in the Contact Us section below.
Newman Sport Memberships 
Newman Sport Memberships (NSM) are required in order to participate in any organised sports club or development club activity through the academic year. The NSM entitles students to access to any sports team training session, eligibility for BUCS competitive fixtures and the necessary insurance cover for training and fixtures. The NSM membership system is set in place so that revenue raised assists in funding sports and recreational activities run by Newman Sport. Newman Sport understand that due to the diverse range of course offered at Newman University, our sports memberships must be flexible to suit you. Please see below membership options for the 2020/21 season:
Newman Sport Basic Membership – For those that just want access to training for the season – £30.00
Newman Sport Basic Membership (One Semester) – For those that just want access to training for the semester – £20.00
Please note that due to the ongoing Covid-19 pandemic, competitive sports fixtures have been postponed and so Newman Sport BUCS Membership options have been removed. Newman Sport will be monitoring the situation and will be offering alternative options when university competitive sport is confirmed to return.
The membership is compulsory for students who wish to access Newman Sport and can be purchased from the Sports Centre reception. Please note that all students are eligible for taster sessions so they can try out an activity before committing to a membership. The NSM fee also includes personal accident insurance cover, entitling students to a claim in the event of any incidents during training or fixtures.
Contact Us
For further information on all matters relating to student sport and recreation please contact Dominic Ridgers:
Contact:
 Dominic Ridgers
Position: 
Head of Newman Sport & Fitness Facilities
Tel:
 0121 476 1181 (Ext. 2286)
Email:
D.Ridgers@newman.ac.uk
Facebook: Newman University Sports Centre
Twitter: @NUSportCentre