Professor Emeritus Margaret A House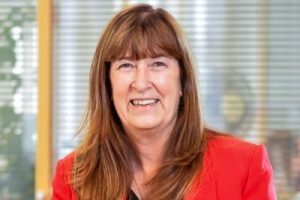 Professor Emeritus Margaret A House OBE was appointed as a Council member in March 2021.  Prior to her retirement in October 2020, she was Vice -Chancellor and Chief Executive Officer at Leeds Trinity University. During her time at Leeds Trinity the University's academic offer was expanded significantly to include work-based learning and the introduction of Degree Apprenticeships (including delivery of the West Yorkshire Police Apprentices), they enhanced their reputation for quality provision underpinned by research and professional practice and further embedded student employability as one of their key USPs.   The regional footprint was extended through working in partnership with colleges in the surrounding area.
Prior to joining Leeds Trinity in January 2013 Professor House was Deputy Vice-Chancellor at Middlesex University where her portfolio included all matters academic (learning, teaching and assessment, quality and assurance, work-based learning, international and UK partnerships and line management of the Deans of School).
Professor House had a successful international research career publishing numerous articles in peer reviewed books and journals and giving keynote addresses at international conferences.   Her research focused on water quality/pollution for which she attracted over £500,000 in research and consultancy income and culminated in the development of the House Index of Water Quality.
She was presented with an OBE by Prince William at a celebration at Buckingham Palace in 2018.