Visual Loss
Last Updated: December 4th 2020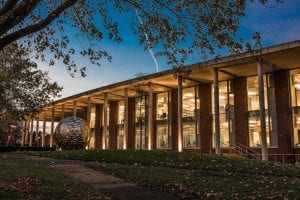 Please contact Disability and Inclusion Services, or speak to your academic staff, as soon as possible if you require any particular adjustments or arrangements to be made, especially if you require tactile diagrams, or materials in large print or alternative formats.
The following assistance may be funded through a Disabled Students Allowance, or through the Access to Work scheme, if you are on an employer based programme.
Use of a non-medical helper for specialist note taking, a sighted guide, or orientation training (DSA funded)
Enabling software such as Jaws, Super Nova, or a flatbed scanner. Jaws is also available in the library, careers centre, and in the study area on top floor of the learning and student support centre (LASSC)
Use of Voice Recognition software to scribe in an exam.
Use of portable close circuit TV or magnifiers.
Other arrangements
notes and materials provided electronically so that you can adjust formats accordingly.
Reading pen or invigilator to read examination papers in examinations and additional time
Large Print materials where required.
Useful Links: