Read what our English students have to say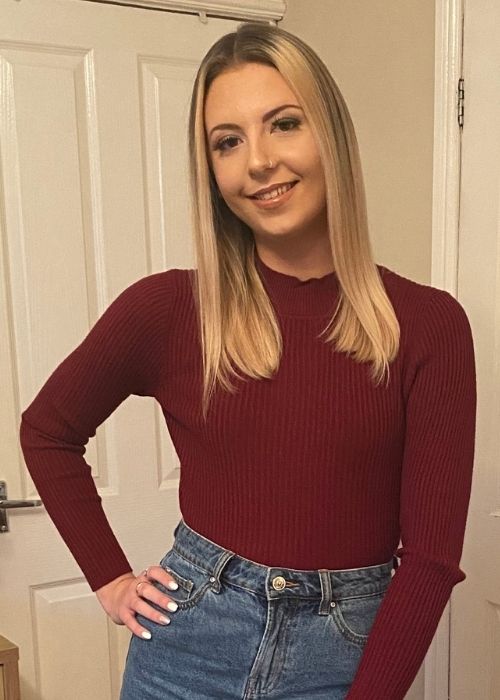 Olivia Howell – English BA (Hons)  
"English has always been a really important part of my education, it was one of the subjects that I just truly enjoy. I've known for a long time that I wanted to be an English teacher, in hope of inspiring students in the same way that I was. Newman was recommended to me by my sixth form mentors, as I always knew that I wanted to attend a smaller university. I come from a faith-based school where religion has always been a sort of comfort for me. Therefore making Newman even more appealing to me. From the moment I first came to view the university I could just picture myself there, something I hadn't experienced with any other university.
The course is exceeding my expectations, I have covered such a variety of modules that I have thoroughly enjoyed. From Victorian literature to reading film I feel as though my knowledge is broadening and I'm excited to see what new challenges I will face.
I enjoy all the group discussions that we have during my lectures it's really interesting hearing other people's opinions. It allows me to analyse materials in different ways. I just love the support of all the staff at Newman, I feel that I can ask anyone for help and they will do whatever they can to support their students, something that means a great deal to me. I feel that all the staff in the English department are amazing, they're caring, kind and will do whatever they can to help you. I enjoy all of my lectures and feel that I have a really good relationships with all of my lectures and I never feel worried or embarrassed to ask them for help or guidance.
After I finish my English degree, I am hoping to complete a PGCE in Secondary English, in order to become an English teacher, something that I really can't wait to achieve. I feel as though I have so many people I can talk at Newman about my career aspirations. I feel much more ready now than I did before starting my degree.
My advice for future Newman Students is to enjoy every moment of it!!! You only get to experience this beautiful place for 3 years so just enjoy yourself. Make lots of new friends and just completely immerse yourself into the experience. It's okay to struggle at first but eventually the penny will drop and you'll just succeed!!"
Chloe Vaughan -English BA (Hons)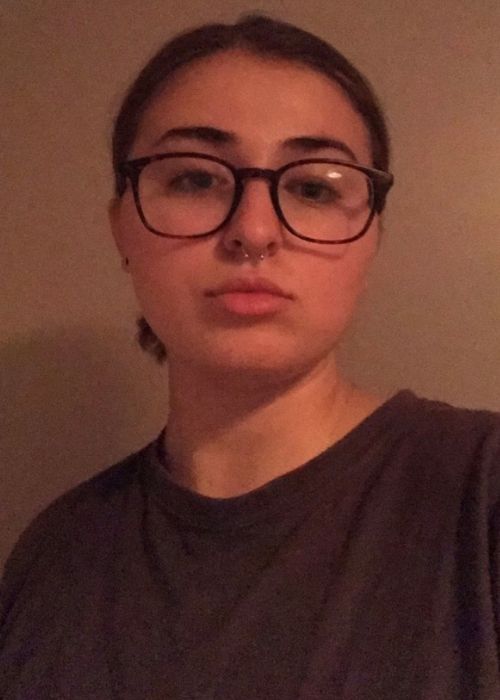 uI chose to study English as I love the subject, especially the sides of English that you don't cover at GCSE or A-levels as well as the diverse and inclusive modules. When I attended a Newman open day I fell in love with how friendly and small the University actually is. The lecturers are so helpful and lovely and I felt as though I wasn't just another student number to them I was really able to get know them.
My favourite thing about the course is that there is no wrong or right answers to English if you are able to make your point and back it up then you're on the right track. I enjoy the modules that focus on theory, it's so interesting to learn about them and apply to English. The staff in the English team are so kind and helpful and are always on hand to help with anything that you need no matter how big or small. My favourite thing about Newman is that because the campus is smaller than other Universities you get to know everyone, meaning you say hello to everyone when walking around campus.
After I finish my studies I'm hoping to become a Logistics Officer in the RAF. As a student rep and peer mentor it has prepared me for being able to talk to my future personnel and prepare me for a role in leadership.
My advice to future Newman Students it that no matter how hard you think it might be, keep going –everything will get better and never say no to any opportunities that get thrown your way.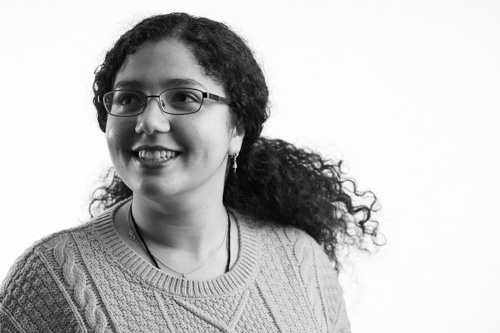 Afifa Tambe – English and Creative Writing BA (Hons)
"I had already decided on an English degree but after talking to the staff about the course I decided to do the English and Creative Writing degree. I used to write for pleasure but felt intimidated in attempting to write at degree level but after speaking to the lecturers, I felt as if I would be welcomed and that I would have the chance to develop and improve myself as a writer.
For me a big part of deciding to come to Newman was attending an open day event. At this point, I'd already attended open days at two other universities, walking into Newman something clicked for me. It was such a warm and welcoming place, the student ambassadors, the staff at the information kiosks and the lecturers, everyone was so earnest and helpful. The lecturers were so passionate about their work and so happy to talk about the course and my interests with me. When I left at the end of the day I felt really happy with my experience and I had a sense that at Newman I'd be supported and that I'd have the space to explore myself as a person.
My course has exceeded a lot of my expectations. What I find really amazing about the course is how flexible it is in terms of assignments. For every assignment I've completed I feel like I was able to talk about something that was relevant to me and explore my interests in my work. None of the assessments has a single set answer, which means that you can really engage with the subject and find an angle that interests you.
If I had to use one word to describe Newman it would be friendly. One of the things I love about studying here is that everyone is always so welcoming. Since we're such a small university you tend to see the same faces often. I can't count the number of people I chat to, who I made friends with just by seeing them regularly in the atrium or the corridors.  The English department is wonderful, all the lecturers are incredibly passionate about their subject and they're always willing to see you for a tutorial. I feel like they really get to know you and get a feel for the kind of person you are which really helps as a student.
As a part of our second-year creative writing module we went on several day trips in order to develop pieces inspired by nature. This included a visit to the Botanical Gardens and the Woodbrooke Quaker Centre. I found the trips to be incredibly inspiring and ended up developing several different pieces based on nature in Britain compared to hotter climates.
A big part of choosing to study at Newman, for me, was based on the supportive environment we have here. Not only are the lecturers incredibly supportive and understanding, we also have the student services. The student services were a big help to me as a student, especially the learning development team and the support advisors, who have been there to help me better understand how to approach my assignments and what I need to do to achieve my best as a student.
I am involved in quite a few different extracurricular activities, certainly more than I expected to be involved in initially!  I volunteered to be a student rep my fist two years, which meant I would collect feedback about our course from my fellow students and then bring that up during SSCC meetings. I also work as a student ambassador which is something I really enjoy! I help support lots of different events going on in the university as well as working during open days. I also volunteer for a project that runs Pre-Entry 1 ESOL English classes in communities around Birmingham. This was something that I started doing as a part of my work placement module in second year. I've kept doing it because it's something that I really enjoy and something that lets me help others in a way that has an impact.
Once I finish my degree, I'm hoping to continue onto a PGCE course. I want to use my degree to help others and I feel like teaching is the best way for me to do that.
One piece of advice I would give future students is to take the time, to get involved in different things on and off campus! Trying new things can really help you develop confidence and gives you an opportunity to meet new people and make new friends!"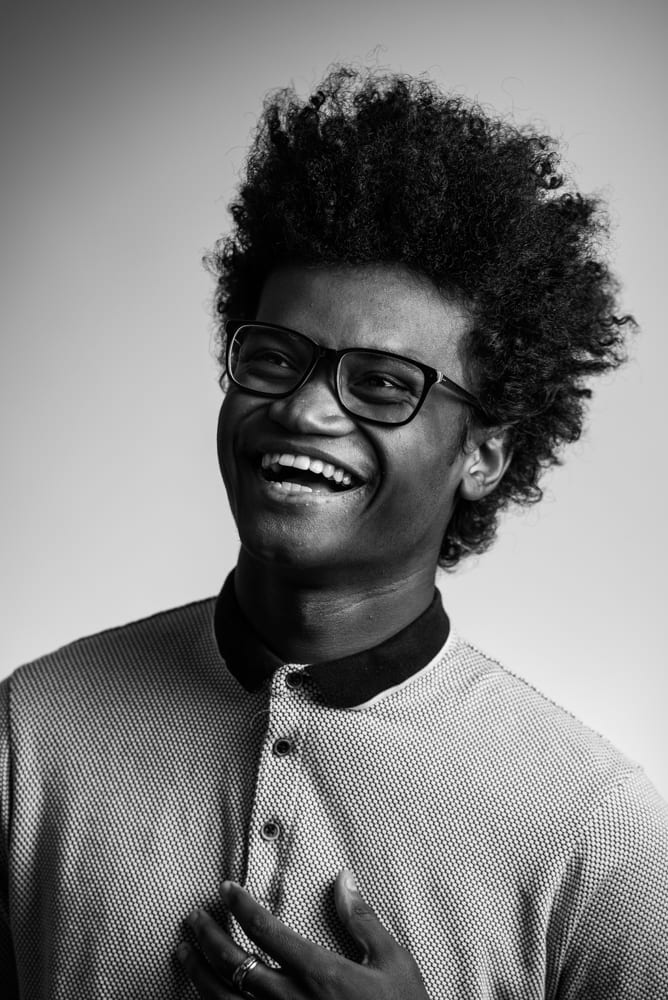 Chris Daniel – English and Creative Writing BA (Hons)
"Newman's cosy campus and friendly lecturers gave me an amazing first impression of the university. I chose to study English and Creative Writing at Newman as English was always one of my better subjects and I love writing!
The English department are helpful and very good at explaining things; there is a lot of reading involved with my course and you can take advantage of the resources available at the university. The library is great and the Academic Support Advisers are exceptional with the support they provide.
My course is well balanced and I am able to ensure that I have enough time to complete any necessary work whilst still enjoying a social life away from my studies.
Our English class visited the Windrush Exhibit in the British library, which gave early insights to the lives of Black authors in Britain, something I felt developed my understanding of the course.
I work as an ambassador at Newman so I have helped out in a few events. One of the most notable was the Pulse CSI event which was organised to encourage young people to pursue a career in Forensic Science; I'd like to think that helping on that day has changed some people's lives for the better.
I intend to use the skills that I acquire during my course to get a job where I can write for a living, more specifically, worldbuilding.
Whilst studying I believes it's important to keep on top of your work so you can have more time for the little things. Even if you don't end up living on campus, the Sanctuary canteen can really come in handy as it is well priced and the sausage rolls are great!"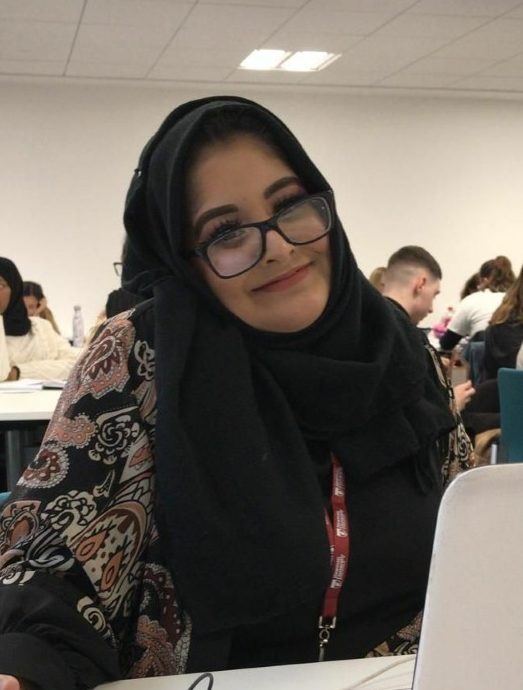 Hafsah Ali – English BA (Hons)
"I study English BA (Hons) at Newman University and chose the course because I wish to become an English teacher for secondary school students.
I chose to study at Newman because of its reputation for teaching was spectacular and when arriving on the open day the University exceeded my standards providing me with a homely feeling.
The course has pushed me past my comfort zones and has allowed me to see my capabilities and skills that I was unaware of.
I think Newman is a very tight knit community where everyone knows everyone. Due to the university being relatively smaller compared to other universities, you're not just a number you are regarded as a student where your needs are met and support is provided. The staff are exceptional at what they do and are always on hand to assist you.
The Learning Development team have been excellent in supporting me academic wise, and the careers team have been so helpful helping me find work experience and placements.
I actually have been involved with loads of extracurricular activities since I started Newman, I am a welcome mentor, have written for the Newman Blog and Globe, applied to be a student ambassador and subject peer mentor.
Due to my studies I decided to become a Coach Bright Mentor where I voluntarily tutor year 10 and year 11 students who derive from deprived backgrounds, English GCSE.
My goals consist of gaining a 2:1 in my degree and graduating to then continue to do a postgraduate PGCE year at Newman for another year. I'm hoping to then qualify as a teacher and gain a job as a secondary school English teacher.
The years go by fast so enjoy the journey and never feel burdened by work because you most definitely got this!"