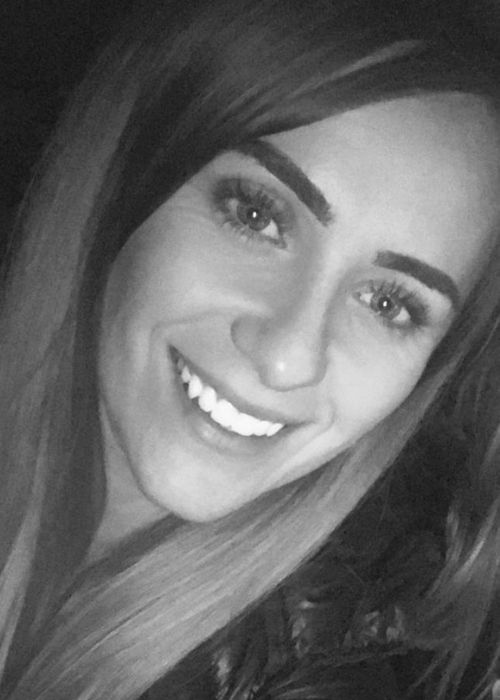 Jodie Tees     
BSc (Hons) Psychology and Childhood Studies (with Foundation Year)
"I decided to choose Newman because it's local to my home and I didn't want to go away to study because I have children and also work commitments. After attending the open day I liked the friendly welcoming feel I got from Newman, for these reasons this was the only university I applied to and luckily got in! I chose to do this course because I enjoy working with children and all of my previous roles in life have been focused on working with them. I am also interested in the mind and how it works, and would like to be able to understand human behaviour and mental processes so that together I can have a better understanding of how children think and feel.
I'm really enjoying the course and finding myself interested in areas I never thought I would be. It has exceeded my expectations because I feel more confident in myself and already feel like I have learnt so much not just about the course but about myself too.
Newman as a whole is such a friendly welcoming place, and although I was only able to come on to campus for a short period due to the pandemic, it felt really welcoming. There is so much help and support available and lecturers are just an email away and respond so quickly. Studying later on in life and having to learn distantly was not what I expected or wanted to do but the amount of help and support available is amazing, there are numerous workshops available to book on to and always someone to help.
The staff and lecturers have been brilliant and I find they take the time to get to know and support each student individually and I feel incredibly grateful to be able to feel this way whilst learning digitally, it's as though you are on campus and there is always time to ask questions and go over anything you may need to know or have missed.
It hasn't been easy starting university during the pandemic and at first was really concerned about how it would work or how I would juggle studying and home-schooling. However the support has been amazing, there is always workshops and support available online and emails are responded to quickly, lecturers are happy to schedule calls and talk through any worries or concerns.
So far I have felt my confidence grow in such a short period, there are many careers workshops and advice available and I feel incredibly grateful to be starting my journey at Newman University."
Muhammed Sharoze Haroon
BA (Hons) Studies in Primary Education (with Foundation Year)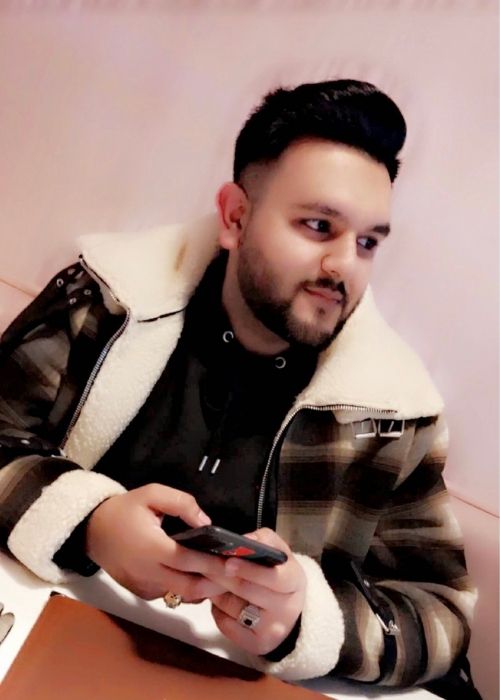 "I chose to study at Newman because of their ethics, support, and their friendly environment. I also found Newman to be different to other universities and much more comfortable because sometimes lectures can be daunting, and they have seminars in classes which make you feel much more at ease. Also, at Newman, the support received is outstanding and I'm certain that I wouldn't have received this support anywhere else, there is help and support everywhere throughout the whole university.
I chose to do the foundation year to help me gain confidence and to ease myself into the first year of university as well as building my skills such as academic writing, referencing, digital skills and other aspects such as building friendships with peers. I feel like the course has exceeded my expectation because I haven't even completed my foundation year and I am already confident in the skills I have gained through this year due the support received. I have learnt a lot in the foundation year which I didn't know I'd learn and have strengthened my skills.
My favourite thing about the course are the directed tasks and how they are provided to help and aid in our research to complete our assignments. I feel it's been the scaffold to my learning as if it wasn't for the directed tasks, I wouldn't have had time to strengthen skills such as referencing and identifying information and note making etc. Moreover, my favourite thing about Newman is the support and the amazing lecturers and staff because they offer a lot and never turn you away when you ask for help.
I am very fond of the staff at Newman university especially my personal tutor because they have information oozing out of them and it's up to me as a student to gather that information. I feel the information provided by the staff caters for everyone and the staff at Newman always go that extra mile for students even though they don't have to, they are also very understanding. I feel like I am part of a community at Newman.
Due to the pandemic, I thought things wouldn't go well this year but Newman University helped and went above and beyond to support students. I still went to University one day a week for most of semester 1 and I loved going in that one day, it was exciting and different. Newman's support through these uncertain times, showed volumes which made me proud to belong to the Newman community and reaffirmed to me that coming to study at Newman was the best decision I made. If Newman can support students the way they have in the pandemic then they deserve a standing ovation.
So far, Newman has prepared me by helping me with the right skills and information about my course and future job role which helps me to strengthen my skills and knowledge. After graduation I am hoping to pursue my career as a primary school teacher, which I am really looking forward to."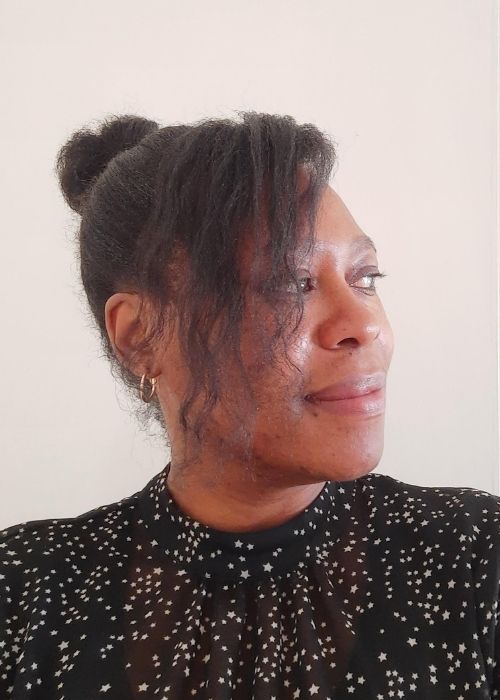 Venessa Hartwell
BA (Hons) Counselling Studies and Working with Children Young People and Families (with Foundation Year)
"I was encouraged by a friend from church to apply to university. This was something way beyond me, but I found the courage in my faith in God to apply to Newman to study Counselling Studies and Working with Children Young People and Families with Foundation Year. I had passed my level 2 & 3 counselling skills course at an adult education centre and I wanted to continue my studies within this subject as I really enjoy this aspect when working with people.
When I Joined Newman (which was a miracle), I did not know what to expect. I needed all the support I could get regarding going back into education. The course is amazing and has so far exceeded my expectations of learning and feeling connected with other students and tutors. I have learnt so much as a student about my own learning style and overcoming certain fears. The topics are interesting, covering becoming a student, the digital challenges, and the counselling side of the degree.
I like the unity in the classes. I do not feel that I am alone. We work together as a group. We have created WhatsApp groups and do Zoom calls outside of our timetable. Newman has taken away the fear I had regarding universities and learning. Whatever stage you are at, Newman builds you up and prepares you for your chosen course.
The foundation year tutors are friendly easy to get on with and very supportive. At Newman there is so much support in every aspect of my learning. Whether on essay planning, how to reference or just using the library. The student mentors are very helpful in making you feel welcome and share their own experiences at Newman.
I have one to ones with tutors to ask any questions and discuss areas where I may be struggling in. Newman helps you with setting goals and ways in which you can achieve them. I receive weekly emails with details of learning support workshops that I can book onto and continue to gain more knowledge. The tutors are always an email away.
I have been doing voluntary youth work for the past 10 years. I can put all I have learnt into practice. After I finish my degree I am interested in doing some type of work with young people, mentoring, or working with young offenders. There are career events coming up at Newman that I will attend to discuss what type of work I can consider once I graduate.
My advice for any student considering University study is to not let the fear of feeling you are not good enough stop you from moving forward. I am living proof that if you are willing to take that leap of faith, anything is possible. Go for it. Stay positive."
Kirsty Spencer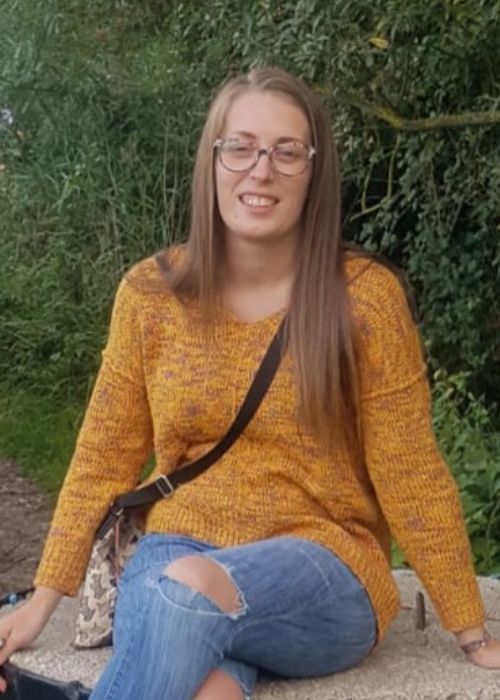 BSc (Hons) Health and Social Care (with Foundation Year)
"I chose the Health and Social Care course with Foundation Year because I have a real passion about social care and would like to progress onto an MA in social work. I chose to go down the route of foundation year as I previously studied to be an accountant and felt I would benefit from the support of the foundation year when it came to essays, referencing and academic writing. I'd heard lots of great things about Newman University through friends and family. The smaller class sizes appealed to me also.
My favourite thing about my course is that we explore a lot of different ideas, we look at society and aspects of identity in a very interesting in-depth way. Newman as a whole is like a community where everyone is supported to achieve their personal best.
The Foundation Year staff are fantastic and very supportive. I feel I have a real connection with them and can reach out for guidance at any point. Newman has felt like a community, I can reach out to my peers or lecturers at any time with any questions I have. During the pandemic Newman has really engulfed all its students with incredible support! Newman understand what it is to be an individual and how to support individual needs of their students.
There are many opportunities available to you to accompany your studies, for example I am involved with the social work partnership board at Newman University, support the Head of Social Studies with the development of BA and MA Social Work degrees at the University. After my finishing my studies I hope to progress onto an MA in Social Work, and hope to become a social worker, specialising in the area of human trafficking.
My advice to anyone considering going to University is to not just think about improving your future….do it! Newman is a fantastic university, you will be supported right from your very first day. I was really nervous about returning to education and studying a field of work I have never worked in before, but with all the support from Newman I now feel confident for the future."
Stephen Chance
BA (Hons) Criminology (with Foundation Year)
I choose criminology as I'm very interested in the criminal justice system, especially with regards to class and racial injustices.  I was also inspired by my mother who studied criminology and my sister who is currently studying criminology at Newman. On numerous occasions she has informed me how great Newman is at supporting their students, which I now have seen first-hand.
The course exceeds my expectations wholeheartedly. As an individual that has not been in education for a long time, being able to adapt to the technologies used, and being a student during a global pandemic has been very difficult. However, the support the university offers has been phenomenal, especially with regards to the workshops and tutorials that teaches you how to learn in an academic setting.
So far, foundation year has taught me how to critically analyse information and formulate an academic opinion based on criminological ideas and theories and how to search for reliable sources to base my thoughts on. This is just the tip of very big iceberg of skills necessary to pursue various career paths. That being said, I'm very confident that the skills I have learnt this year will continue to development and support me throughout my academic journey and further contribute to any chosen field I choose to work after I finish my studies.
The extracurricular sessions in my chosen degree are very useful, but also student support, the library staff, as well as the tutorials and workshops offered by the university have been helpful especially with regards to essays and assignments. All members of staff I have met are genuinely down to earth people. They are understanding of difficult situations not only relating to student life but also our personal circumstances. If you feel you are struggling in any way, let someone know- I'm sure they will point you in the right direction for support you might not have thought you had access to.
I'm not entirely sure what I want to do or be at the end of my studies. I'm hoping through university I will find what it is I want to do for the rest of my life; and I strongly feel having a degree would allow me to explore various career paths and offer a smoother transition should I choose to change career paths in the future."
Rebecca Barrett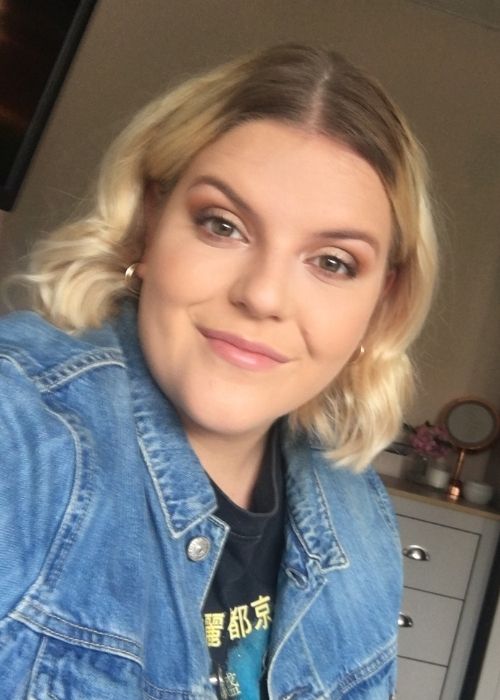 BSc (Hons) Psychology and Childhood Studies (with Foundation Year)
"I decided to choose my course as I studied Psychology at college and found I have a natural interest in trying to understand human behaviour and why we do the things we do and feel the emotions we feel. In addition to this, in the summer of 2018 I worked on a summer camp for children in America. I had to take care of a group of 10-year-old girls and found that I love to work with children. This is where I learnt that my career goal is to help make children as happy as the little tribe of girls were at the camp.
I decided Newman was the best university for me, which has been the right choice, I know a number of people that have chosen to study here and always sung Newman's praises. When I saw the University campus it felt inviting and none intimidating, I loved the fact the campus was very quiet and quaint.
The course is above and beyond my original expectations. Tutors, personal tutors and learning support staff are very welcoming and supportive. Due to the pandemic I originally had concerns about the delivery of the course, despite this it has been outstanding with many opportunities to have your voice heard if you feel as though you are struggling or have any improvements ideas that could be made. There is constant support available, for example workshops, one to one meetings and writing mentors. You are always reminded about these services and made to feel that it's not negative or embarrassing to use the services but a positive and welcomed service to use, which has been vital to my first year.
My favourite thing about my course is the content of the foundation year topics. They have really been interesting and have opened my eyes to many viewpoints in subjects and issues such as gender, race and class, which I most likely wouldn't have if I didn't study the foundation year. I also appreciate the skill set that I have been taught and believe it will help me succeed within my chosen degree. My favourite thing about Newman as a whole is the sense of community and the support systems available, which has done me wonders throughout my first year.
The staff within both the Foundation Year and Psychology departments have been so supportive and welcoming, they care for how you are feeling and progressing. They always give the time to listen to any queries and concerns. Despite the ongoing pandemic I have been able to develop professional relationships with my tutor and fellow peers which has enabled me to be comfortable to ask for advice when needed.
My advice to future Newman students is don't be afraid to ask for help and use the many of the support services available at Newman as they are instructive, informed and welcoming. Many of my peers and I have had positive and helpful experiences using many of the support services.
Finally, I would like to thank Newman for making my first year brilliant and I'm very excited and pleased to spend the next few years studying at this university. Furthermore, I'm proud to be a student at Newman."
Chloe Harper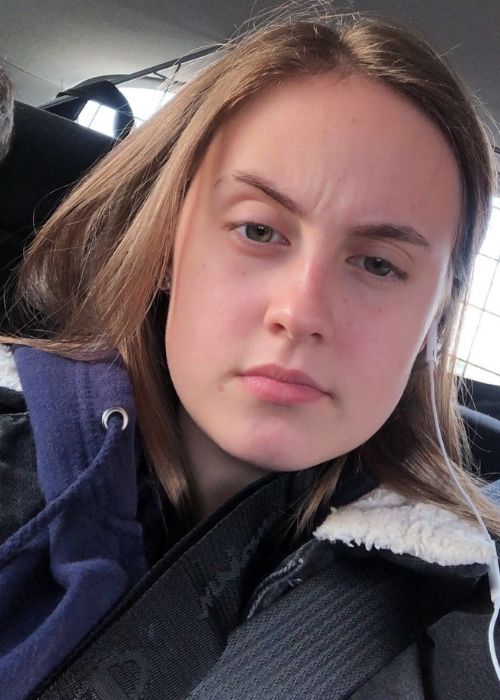 BA (Hons) Criminology (with Foundation Year)
"Newman is a very inclusive and welcoming environment and I felt a connection since the open day I attended, the staff were extremely supportive and helped to show me around. There were many social spaces for the students, and I felt like I fit in straight away. The size of the campus was very appealing and I could see myself growing and becoming more confident in the environment.
I chose to study criminology, as I would like to pursue a career in forensic psychology as all aspects of the job role intrigue me. When I graduate, I plan to do a Master's degree in forensic science and then I would like to also do a doctorate. The course I currently study is helping to push me in the right direction and I feel prepared to take on new things.
As a student, I have gained so much confidence since starting at Newman. I am part of a society and I am beginning to take on more leadership roles and have started to push myself out of my comfort zone more. I feel very supported by the peers and staff in the course I am studying, and the support from the university itself is very accessible.
The course has exceeded my expectations, as I am learning a variety of new theories and ideas every day that I wasn't aware of before and it is helping me to see parts of life in a different light. There is always a chance to get involved and the environment is always positive and encouraging.
I often go to my personal tutor if I feel as though I need support, I have also been in contact with the counselling service and have been made to feel as though I am cared for not only as a student but also as an individual. Learning support have helped me to regularly improve my academic skills and various workshops are always on hand to help.
I can always be myself at Newman and I feel as though I have learnt many new life skills such as time management, patience and leadership skills. I will continue to push myself and try new things for the rest of my time at Newman University and I feel confident that I will consistently have support."
Find out more about our Foundation Year courses