Read what our History students have to say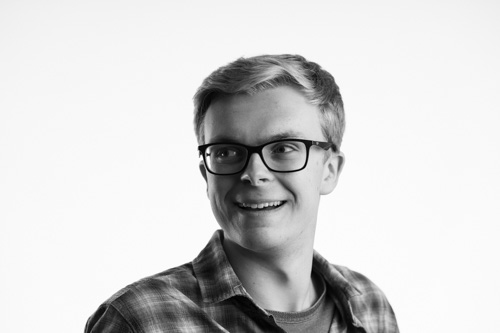 Chris Thomas – History BA (Hons)
"The sense of community was what attracted me to Newman University, as it makes you feel so welcome and valued as an individual. This makes studying much more enjoyable as a whole.
I chose to study History at Newman University because of the broad range of time periods, from the Ancient period to the current day, as this is not an option that is offered by many Universities.
The course has definitely exceeded my expectations, as I am finding areas of history that I had not previously studied. This means I have been able to expand my knowledge of history in a really supportive environment.
Newman University feels student-centred, which naturally puts us as students in an ideal position to learn. The staff in the history department are incredibly passionate about their specialist fields of research. This passion is clearly reflected in their methods of teaching. The open-door policy of staff also means they are easily approachable, which makes it easy to contact them.
There is a wealth of support available to me when I need it from Student Support, who are able to help me when I need it.
Since I began studying at Newman, I have become a Student Ambassador. This is a great opportunity to represent the University and to share my positive experiences. I have also volunteered on the HEADStart voluntary induction course at the start of the year and I am also a mentor for new history students, helping them to adjust to the course and asking any questions they may have.
I aim to follow a career in the Heritage sector, as this has always been an interest of mine. My degree will help me greatly in this, as it will help me to develop the necessary skills needed for this job sector.
In terms of employability after my studies, the Careers department will be of great help when I am preparing for the graduate workplace.
My advice to future Newman students would be to enjoy your time at University – it is a fantastic opportunity to forge new friendships and to enjoy a subject that you enjoy in depth. I would say to get involved with opportunities outside of your learning, so that you can play an even bigger role in the great community that has built up at Newman."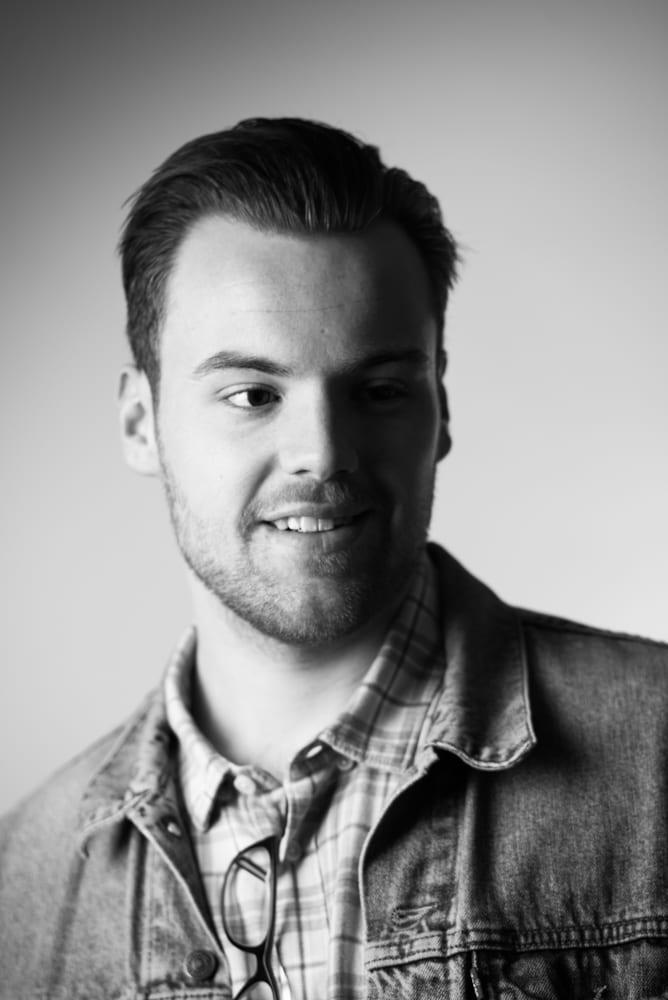 Joe Welch – History BA (Hons)
"I chose to study at Newman because it was local to where I lived and the lecturers made the course seem very interesting on the open days that I went to. I have always been interested in History since I was at school; the History department at Newman is brilliant, the contact time and the outline of the lectures are brilliantly laid out.
My course has most definitely exceeded my expectations; I have really enjoyed my time studying History at Newman. The History staff are brilliant, they have always had the time of day for students. I have been able to develop my skills to study History with very positive encouragement.
In my second year I was able to study a Cathedrals module which involved a number of field trips to a number of places and as a visual learner these were enjoyable and effective in helping me develop my understanding.
Newman has helped me in three different ways. Firstly, the contact time with the lecturers, so being able to talk with lecturers about anything I was concerned about in the respected modules. Secondly, the library facilities are brilliant; all the resources I have needed were easily accessible. Thirdly, the learning support has been instrumental in my ability to improve my essay writing skills.
I am now hoping to continue my studies, focusing on Museum Studies before venturing into a career in Heritage/Museum work."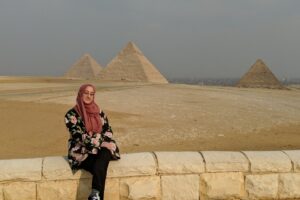 Aneeka Shezad – History Alumni (2018)
Aneeka graduated from Newman University in 2018 and went on to do a Masters in Antiquity (Egyptology) at the University of Birmingham.
From the moment she read about mummies as a kid, Aneeka fell in love with all things Egypt. She would watch every documentary, and even include her family in her new-found passion, so it was a no-brainer that she chose to study History at University.
Working with Heritage projects can lead you in many different directions, which how Aneeka found herself on an exciting archaeological dig in Egypt, as well as working with organisations such as the Birmingham Museum Trust, Beat Freeks, Headland Archaeology and The Commonwealth Games.
Aneeka is currently working on an interesting arts and heritage project with Bertz Associates titled Dreaming Tower Ballroom, which aims to bring to life the memories and recollections of people who have had something to do with the rich history of The Tower Ballroom at Edgbaston Reservoir.
When discussing her career so far, Aneeka said: "I've been lucky to work on so many great projects during university and as a graduate. The heritage market is notoriously hard to get in to, especially for a person of colour, but I found associations like Beat Freeks opened a lot of opportunities for me, as they champion their young community to use creativity to make change.
"Newman was a great university because you're more than just a number. You had a lot of attention and support from your tutors which I've never found elsewhere. The course helped me to establish what I enjoy about History and prepared me with the transferrable skills needed to work in the industry."
Aneeka is currently enjoying a year-long mentorship with Co-CEO of Birmingham Museums Trust, Sara Wajid, thanks to the Arts Emergency scheme, which provides 16-25-year olds with free mentoring, advice and opportunities to help them pursue a career in the arts and humanities.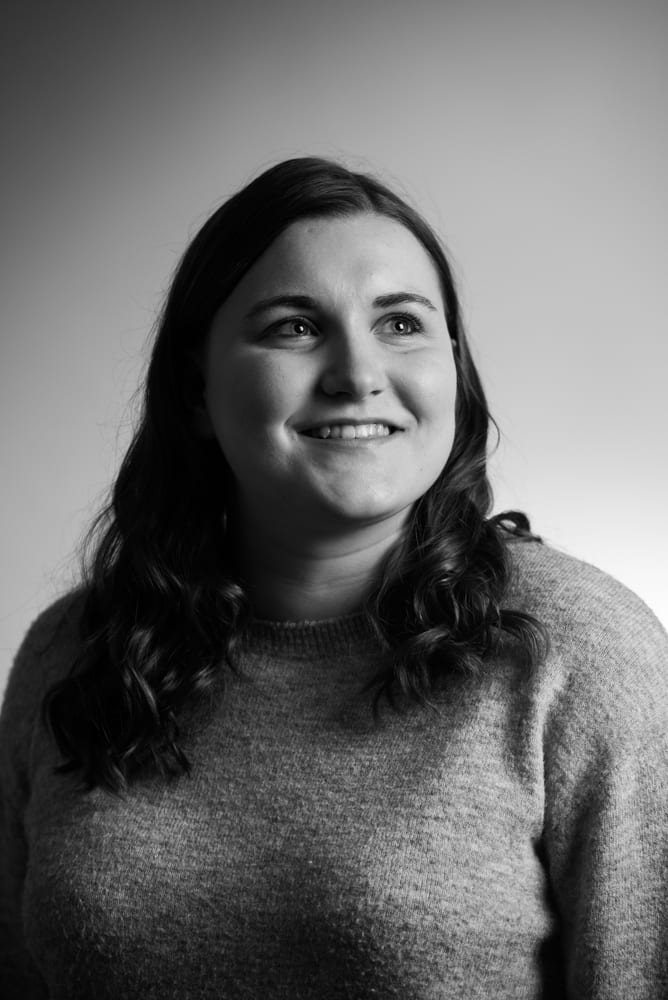 Jo Walters – History and Theology BA (Hons)
"I chose to study my course because I liked the idea of being able to choose from more modules, and explore different topics and I chose to study at Newman because I wanted to remain close to home and I liked the course.
Another reason I chose to study at Newman was because I like that it isn't all exams – the idea that months of work can be produced in a few hours isn't one I like – so I was really to find somewhere with good balance of coursework and presentations as well as exams.
My course has exceeded my expectations; it can be difficult doing Joint Honours as some modules naturally lead into each other within subject areas and you can find yourself playing 'catch-up', but the lecturers are very supportive and the content is really interesting.
Newman has a really friendly atmosphere, and the staff are brilliant – always happy to spend time discussing assignments.
There are always workshops available in the library as well as the support you get from lecturers within the department. Everyone is allocated a tutor who we can go to about any problems outside of specific modules.
The history department run a couple of day trips to give context to modules in the first and second years. The best trips I went on were on a joint History and Theology module on Cathedrals: we visited a different Cathedral each week and studied the history, and theological history of each one. In that module you're allocated a Cathedral to guide the rest of the group around (as a form of presentation) for part of your grade and then produce a written piece of work for the other part.
My advice to future students would be if you're not sure what career path you want to go down, just study something that interests you and will provide the 'transferable skills' that could apply to lots of jobs. Newman is a great university and I'm definitely glad I chose it."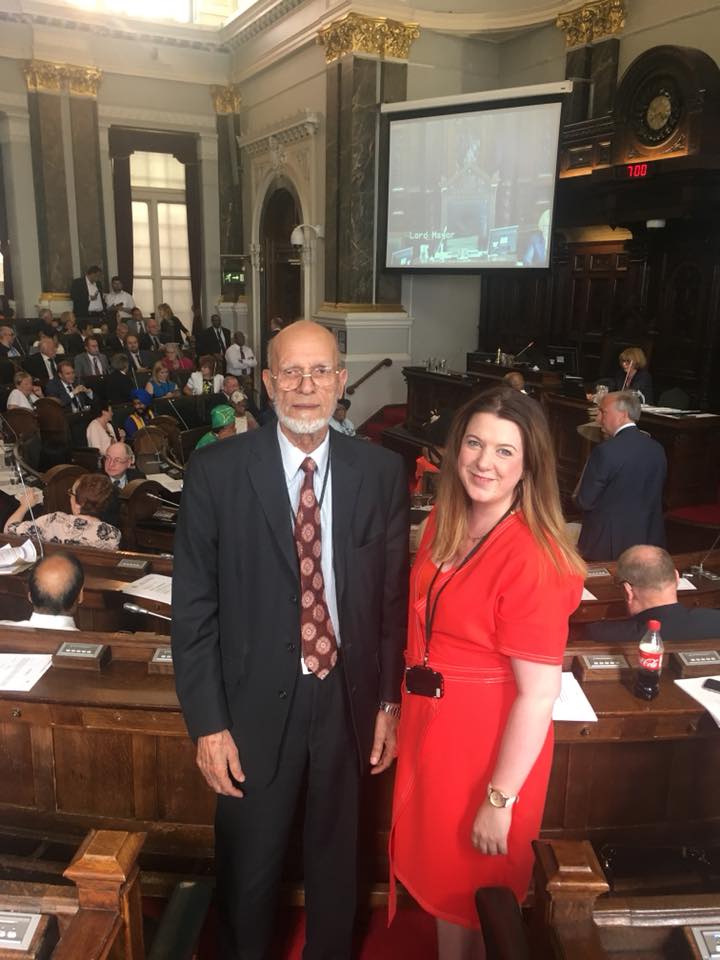 Nicky Brennan – History BA (Hons) Graduate
"I graduated in 2014 from Newman University with a BA (Hons) in History. I always had an interest in History and had a particular interest in the history of ordinary people and the story of the suffragettes.
After visiting Newman, I realised how student-centred the university was and how I wouldn't just be another student in a lecture theatre. As well as this the History course seemed perfect for me; I enjoyed the practical work experience element of the course as I knew this would help with employment opportunities upon graduating.
I had commitments outside of university as at the time I was a mother to young children; however, my lecturers understood my needs well. I was a teenage mom so it was important that I chose somewhere local and somewhere that could offer me that little bit of extra support. Newman was the perfect choice.
Newman always had such a community feel. I wasn't just another student. The staff knew me personally and that worked really well for me. They were always on hand to give support and advice.
During my studies, my lecturers helped with my diagnosis of dyslexia and the university provided me with strategies and support with studying and spelling.
I thoroughly enjoyed my course and it exceeded my expectations. I really enjoyed my time at university. The course was interesting, and we had some great field trips. Going to Rome with expert tour guides was definitely a highlight.
I didn't think I would enjoy the local history module but looking through all the old archives and maps made me really love Birmingham. Also the oral history module gave me a real love for talking to people. Everyone has a story to tell, no matter who they are.
My passion for Birmingham continued after my studies as I began a career in politics. History has given me good communication skills. It has also given me good analytical skills and a good way of forming arguments which has meant I am able to put forward my political arguments well and coherently.
Birmingham is such a wonderful place to live and I am very proud of my city but it's under constant strain from all the cuts given to us by the central government. I work for a domestic violence charity and you can see all the consequences of the cuts are having on our services. Things like SureStart that were around when I had had my eldest daughter are now non-existent. These are the services that supported me to get to college and then university.
Aged 28, I became Councillor for the Sparkhill ward in Birmingham and I now dedicate my time to talking to residents to help solve their issues and I now want to use this platform and position to campaign to improve the lives of women and girls. I am also in the process of setting up a project to help girls from disadvantaged backgrounds reach their full potential in school and regularly visits local schools. I recently went to one of the primary schools in my ward where the children had created an oral history exhibition about people that immigrated to Sparkhill between 1940-1960s. It was wonderful and as a historian I was so proud of the children.
My motto has always been 'Work hard and be nice to people', I think that's the best advice to give to anyone.
Newman has definitely helped shape who I am today. I am very proud to be a Newman graduate. You really can expect to achieve!"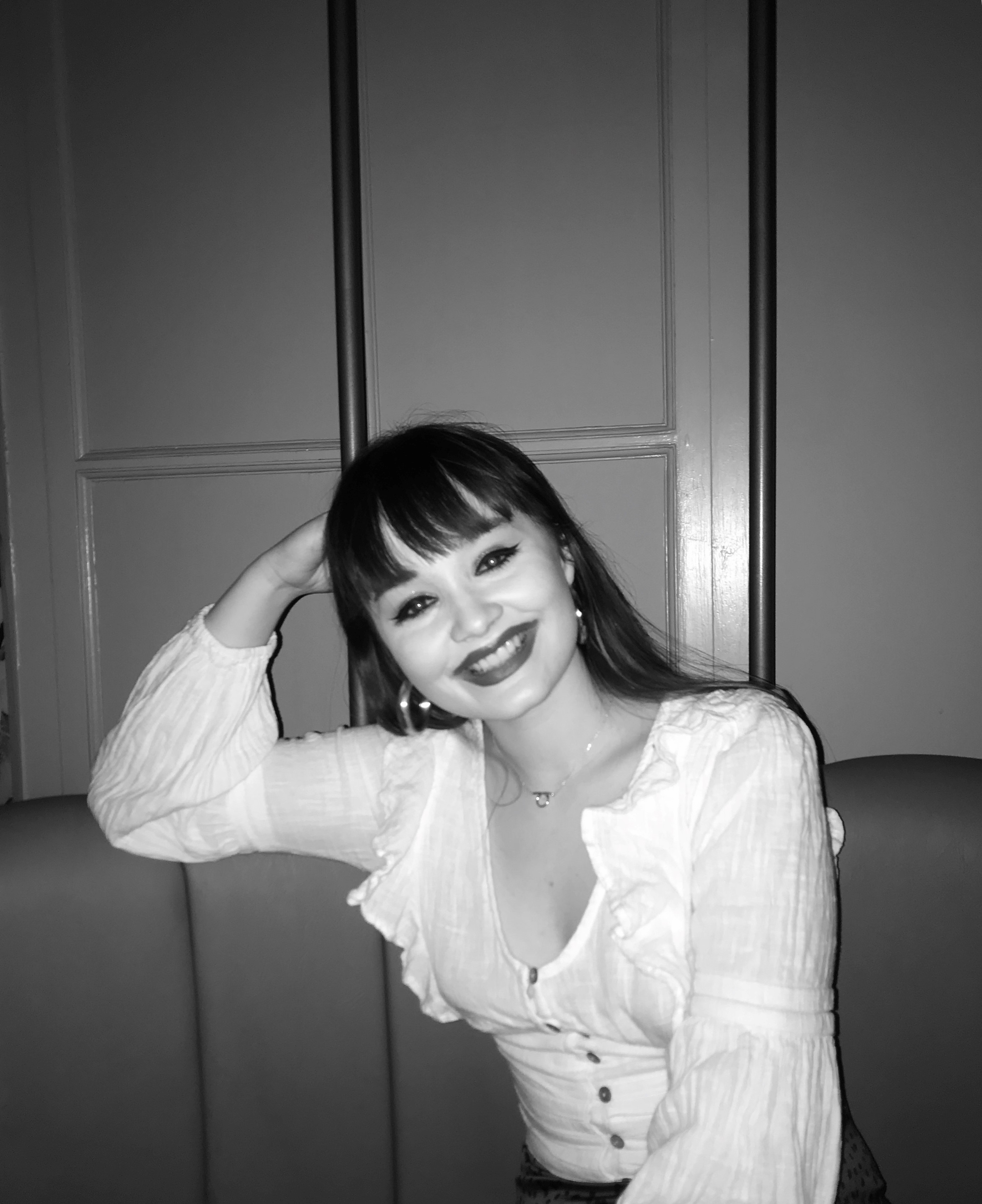 Maisie Gough – History BA (Hons)
"Originally, I came to Newman through clearing. I had always dreamt of doing a History degree and Newman accepted me despite only having AS Levels. I was entered onto the Foundation Year to begin with and completed it. I'm now a full time History student and loving it. I chose to study History because it is my passion and I have enjoyed the subject since a very young age.
I discovered very early on that Newman was the place for me. Unlike School and other Universities you are treated as an individual not a statistic. Smaller lecture rooms and smaller group sizes mean you are listened to and accounted for. Studying History at Newman has allowed me to grow in so many ways, I have finally found my voice. The course is so diverse and offers opportunities to explore different outlooks on History, especially 'History from below'. These opportunities also help you shape your own research and own interests. The staff in the History faculty challenge the basic understanding of various historical periods, and I always come away from lectures and seminars with a totally different view on events that have happened throughout History. The variety of assignments in every module means you are challenged in different ways, and you get to learn your strengths and weaknesses. The staff also provide lots of help when it comes to assignments, which means you are always given resources that allow you to produce a very high standard of work. All of my lecturers are approachable too, I always feel comfortable when asking for help. The support networks at Newman are also very useful. Especially for students that don't feel confident enough to contact their lecturers about issues they are facing in regards to the course but also personal issues.
When I first enrolled at Newman, I had my heart set on becoming a History Teacher. But through some of the engaging modules I have participated in this year, I have explored some other career options. Broadcasting journalism is of interest to me. My future goal is to hopefully be involved in making documentaries with the BBC in America. My area of interest is Modern American politics and how the rise of Conservatism after 1968 still affects American society today. The variety of modules help you venture down paths you never thought you would, and I'm very grateful for this.
To any future History student at Newman, or any future student that attends Newman, I would definitely say it is the right choice. The smaller community of staff and students makes you feel constantly settled. The support networks that are provided mean you are always given the resources you need to achieve greatness. If someone would have told me back in sixth form, I would be achieving firsts in some University assignments I would have thought it was a joke. But Newman have made it possible for me, and they can make it possible for any student."