Read what our Working with Children, Young People and Families students have to say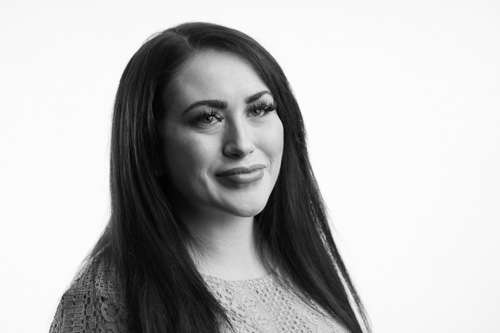 Sophie Walton – Working with Children, Young People and Families BA (Hons)
"I chose to study at Newman University because I am from Birmingham and I wanted to stay living in Birmingham. Also, because of the size of the university is quite small, due to my disabilities I find walking fast or far sometimes difficult, so this was one of the main reasons. When I came to the open day, I realised how friendly and clean it seemed. I just knew straight after that day.
I chose this course because I knew that I wanted to work with young people and their families. Whether it be within organisations for family support work, a hospital job role or within the police force. The course contents and modules were of my interests and were relevant to the types of jobs I was interested in doing after I graduated.
The course has met my expectations. I enjoy going to all of the lectures and listening to the debates and the lecturers putting the slides on Moodle is very helpful, along with recommended reading or links to point us in the right direction. I am very thankful and enjoy being here.
I think that all of the staff are very helpful and approachable, but still professional. I have been to many of the members of staff in the Working with Young People, Children and Families department with pages of questions and they have not at any point made me feel uncomfortable but spoke things through with me for as long as I needed.
To be honest, the balancing of all of the work and assignments for me was one of the hardest parts of the degree. At times, I did find it so overwhelming. However, whenever I had questions or I felt a certain way, I knew that there would be someone willing to listen. In a way, it has helped me with my organisational skills and time management.
Personally, I think the size of the university is one of its advantages. I have gotten to know the lecturers on a level that I feel comfortable talking to them, even just dropping them an email or turning up at their office. They have always made time for me whether it is about assignments or personal issues.
Student Support Services have been brilliant too, mostly due to the fact that I am a disabled student. They have supported me throughout and I think it is the best thing about the whole university, as it was one of my main worries at first and one of the reasons I came to university later than planned.
I was a member of the Mature Students Panel for Newman University. I attended multiple meetings and was part of the report to enable Newman University to better support students that enrolled after the age of 21.
I am still in two minds about what I want to do when I graduate, either a Masters such as Safeguarding or Child Protection. Alternatively, to apply for jobs within West Midlands Police Safeguarding Team, or to work within organisations for Domestic Violence and/or Child Protection. If there were any careers relating to supporting young people with Unseen Disabilities, then this would be of interest for me.
I think that it is important that you do a degree that you have a strong interest in, so you will actually enjoy it.  Attending the lectures as often as you possibly can really does make a difference and I think that you should make the most of the support from the lecturers and services within the university.
Now I am in my final year I realise how important balance is. Knowing that you are working towards something that you are passionate about and may be the basis of your future plans, so you will want to use as much time as you can to do work towards it. But also not forgetting to make sure that you have time for yourself outside of studying."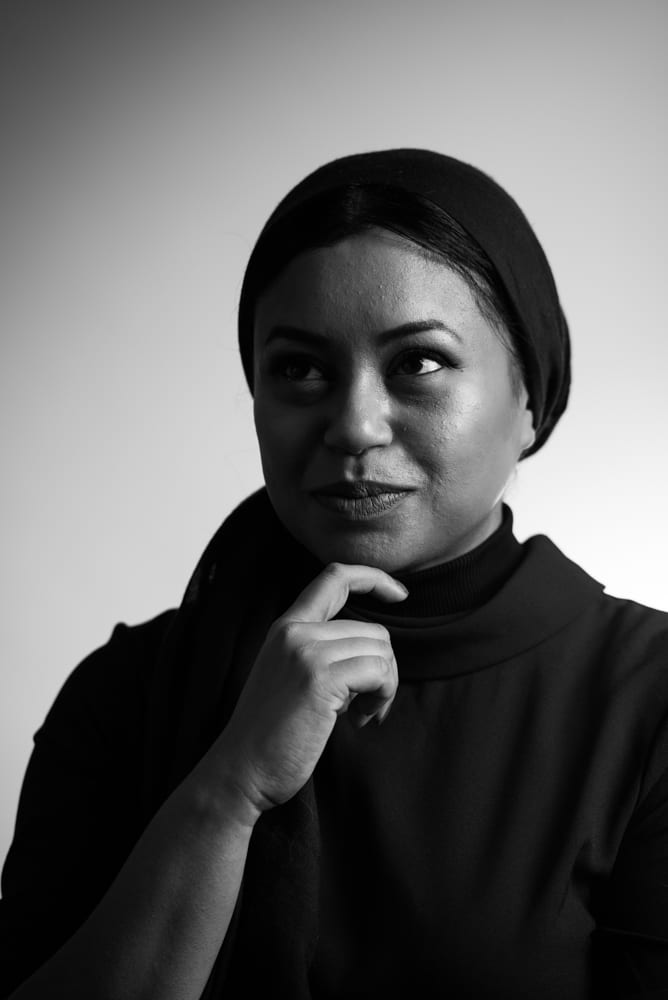 Shabina Zaman – Working with Children, Young People and Families BA (Hons) Top-Up
"I had previously studied with The Open University, and decided to study my Top-Up year at a physical university, as I wanted to attend regular lectures, and work with other students. While exploring my subject area of interest, I was also researching universities in Birmingham, with good reputations and academic success.
I attended the Newman Open Day with a friend and spoke with the staff who were interested in my experiences and what skills I had already gained in the last two decades, since leaving college. I felt confident after the Open Day, hence one of the reasons I applied to Newman.
I chose to study Working with Children, Young People and Families because I wanted to explore a subject I already found interesting, on that relates to my work setting, and to gain intellectual enrichment. Most importantly, I wanted to demonstrate a positive example to my daughter, and show her as a woman, anything is attainable, no matter what age and what background you come from.
University has been testing at times, with family, personal and work commitments, however the challenge of juggling my studies with everything else has made me more eager to get things done.
Whenever I have contacted the library staff, they have always been prompt and helpful in replying to my emails – even on the weekends!  Additionally, I have liaised with a Writing Mentor, whom I've seen a few times, as well as the Academic Writing Team, who have shared invaluable information.  I appreciate their help, no matter how small the query has been.
I am interested in volunteering projects abroad, as an English-speaking mentor and I have now applied for a role for the Summer.
When I graduate I am hoping to find an exciting role, working in the community. I am also considering a Master's in Education or something similar.
My advice to any student, no matter what stage you are in your life, is simply to choose a subject you are interested in, and take it from there.  Attending Open Events with a friend or family, will give you a vibe, after seeing the university and meeting the lecturers.
In life we face obstacles and barriers that prevent us from flourishing, however by enhancing our knowledge and enriching our minds, it will help us with our determination to succeed."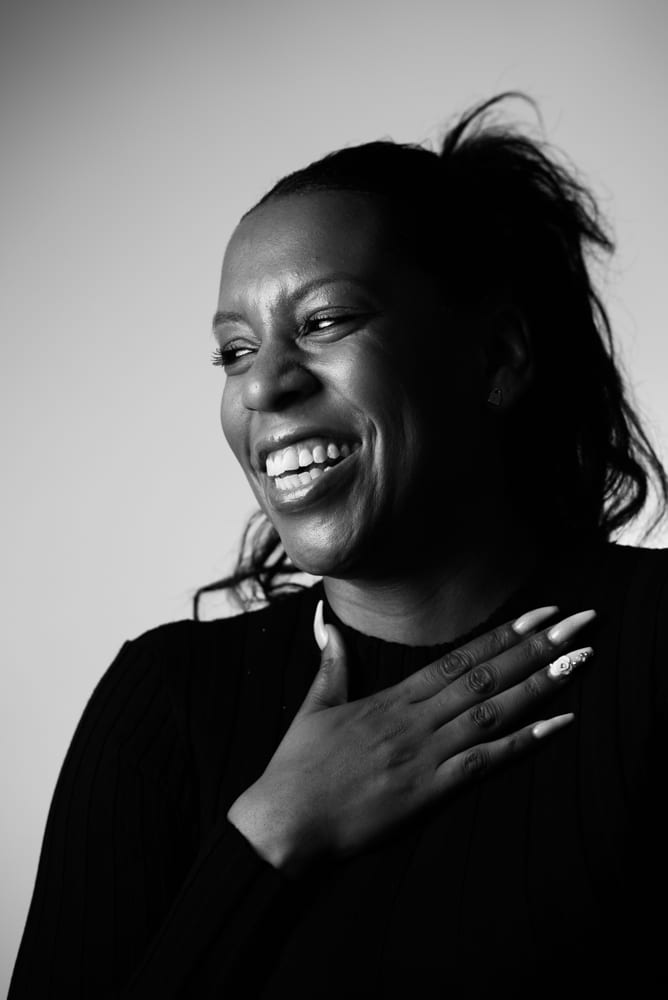 Tynika Butler – Counselling Studies and Working with Children, Young People and Families BA (Hons)
"I want to be a professional counsellor and my course at Newman is a stepping stone towards becoming one. I studied at Newman in 2010 and I thought it was a really good university. My friend had also studied a similar course to what I was looking at and recommended Newman to me.
The course has more than exceeded my expectations; I have really enjoyed every year and every aspect of my course. The Working with Children, Young People and Families (WwCYPF)part of my course has challenged my thinking and I have truly loved it.
Newman is an excellent and supportive university. The staff are friendly and helpful and the support I have received from my lecturers, library staff and student support has been amazing. All of the staff are approachable and I have never encountered a negative experience with any staff member at Newman.
The biggest support I have received is when I needed an extension on an assignment. The staff at Newman helped me to be practical and realistic about my new deadlines. My lecturers were helpful in tutorials and assignment guidance; I also appreciated that if you were struggling you could speak to lecturers freely without judgement.
In my second year I completed a placement which was good because you can feel de-skilled when you are studying and not working in the field. I decided to continue to volunteer being a mentor after I finished my placement hours and I'm still mentoring now.
I don't regret coming to study at such a late age, it was the best decision I have ever made. I never thought about doing a Master's at the beginning of this course I was happy just to get an Undergraduate Degree, however, now I'm excited about the prospect of doing my Mater's and becoming a professional counsellor."
View our Working with Children, Young People and Families courses
Courses