Dr Lawrence shares expertise live on Sky News
08/01/2020 by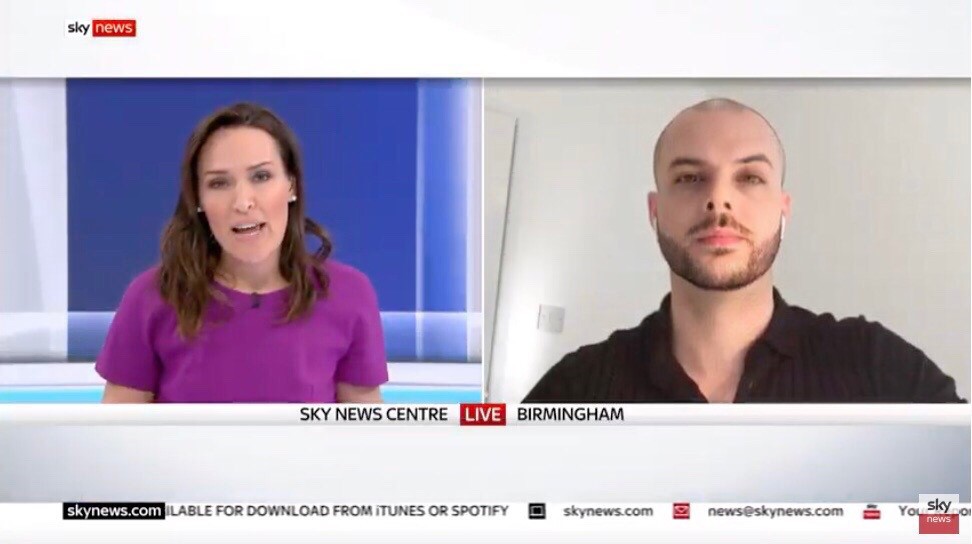 Dr Stefan Lawrence has again shared his knowledge and research on the topic of racism in football live on Sky News.
The topic is one that saw itself in the headlines once again over the festive period as the busy Boxing Day and New Year's Day fixtures took place. Sky News called upon the views of Newman University's Dr Stefan Lawrence as they reported that racism within football makes up 65% of all reported incidents within the sport.
Dr Lawrence is an expert in football fan identity and senior lecturer and Course Co-ordinator for BA (hons) Sport and Exercise Studies and BA (hons) Sport Development with Coaching at Newman University.
Stefan spoke to Sky News presented Isabel Webster on the issue and commented, "It's important for us to remember that thousands of people would have gone to football stadiums across the country yesterday and refrain from doing, saying or thinking anything remotely bigoted. This is a minority of football fans we see engaged in this behaviour and I think we can be reasonably optimistic that what we are witnessing, unfortunately, is a rise in reports of racist incidents, but were not necessarily seeing a rise in people all of a sudden becoming racist."
Stefan has published on a number of topics and across disciplines. His research interests include digital culture, racism(s) in sport and leisure, discourses of masculinities in popular culture and football cultures.