Newman University signs the Care Leaver Covenant
26/10/2020 by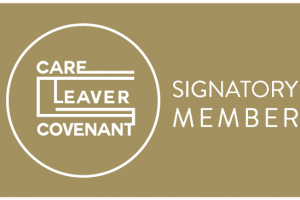 Today marks the start of National Care Leavers Week and Newman University, Birmingham is delighted to announce it has recently signed the Care Leaver Covenant. The Care Leavers Covenant is a Department for Education initiative that has been established to improve support to young people aged 16-25 leaving care. The initiative aims to harness the expertise and resources of businesses, education providers and charities to ensure those leaving care have the necessary support and opportunities to succeed and thrive.
Newman University is committed to supporting all of its students, and has a dedicated member of staff who can provide support for those who come from a background in care. The University supports care leavers and care experienced students alike right from the moment they apply and throughout their studies. Newman also has a contextual admissions policy which gives a reduced points offer to students who have been in care for more than six months. This aligns with Newman's mission of serving its communities by making high quality education accessible to all who are able to benefit from it.
Newman University also has a number of initiatives to assist care leavers to reach their potential including pre-entry support; a preparatory HEADstart course for new starters; option to live in accommodation year-round if required; financial advice and guidance; student support; and careers advice.
For further details on the support provided for care leavers at Newman visit the Support for Care Leavers and Care-experienced Students page.