Support for Care Leavers and Care-experienced Students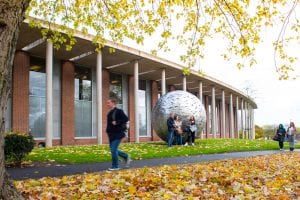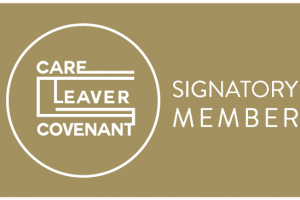 Newman University is committed to supporting all of its students, and has a dedicated member of staff who can provide support for those who come from a background in care. We are here to support you right from the moment you apply and throughout your studies.
Who is a care leaver?
A care leaver is a young person who has been in the care of, or has been given accommodation by, their local authority (LA) for a period of at least 13 weeks or more spanning their 16th birthday.
A dedicated contact for Care Leaver and Care-experienced students
If you are currently in care, or are leaving/have previously been in care, Newman has a dedicated care leaver contact who can offer tailored support prior to arrival and throughout your time with us. If you have any questions about studying at Newman and the support available please contact our Student Welfare Adviser, Tammy Oyekanmi by emailing t.oyekanmi@newman.ac.uk
Contextual admissions
Newman has a contextual admissions policy which gives a reduced points offer to students who have been in care for more than six months.
Pre entry support
We can offer you guidance from your first interest in applying for university right through to studying here. Please get in touch with our care leaver contact if you have any questions. All of our support is optional and you can decide how much support you need at any stage.
HEADstart
Care experienced students have a guaranteed acceptance onto HEADstart , a preparatory course for new single, joint and combined honours students. The aim of HEADstart is to help you adapt to student life as quickly and smoothly as possible. HEADstart is delivered in the two weeks before Welcome Week. For further details of the programme visit our HEADstart page.
When you arrive
If you choose to disclose your care leaver status to Newman either via your UCAS application form or to our care leaver contact, you will be contacted at the beginning of your first year with Newman. Our care leaver contact will invite you to a meeting, either remotely or on campus to explain the range of support that is available and will give you a welcome pack which for 22/23 includes a £50 National Book Voucher.
Accommodation
As a care leaver, you can apply for and access university accommodation for 365 days per year if you need it. For more details, get in touch with our accommodation team.
What sources of financial support are available for care leavers?
Local authority bursary and support
A local authority bursary of £2,000 is available for all eligible care leavers entering higher education for the first time before their 25th Birthday. Please contact your local authority leaving care team to find out if you are eligible for the bursary and how it will be paid to you.
Local authorities may also be able to support you with accommodation and other costs related to entering higher education. You can discuss this with your local authority. Our care leaver contact is able to act as a link between the university and your local authority if you want them to.
Student loans
Full-time undergraduate students can apply to Student Finance England for a tuition fee loan and a maintenance loan for general living costs. You may also have eligibility for additional support if you have children or a disability or long term health condition. If you are under 25 at the start of your course you may be required to provide a letter from your local authority to confirm your previous care arrangements. Our care leaver contact is able to guide you through applying for student finance.
Grant Funding
Our care leaver contact can also support you to apply for grants that you may be eligible for such as those listed below.
The Eve Brook Scholarship Fund (ebsf) supports young people, 16 to 25, who have been in care in Birmingham by giving them the opportunity to go to college or university.
The Capstone Care Leavers Trust can offer small grants to eligible higher education students aged 17-25 who are not receiving funding from their local authority.
If you are experiencing financial hardship during your studies you may be eligible for a grant through the Newman University Support Fund, which is administered through the University's Finance Office. Our care leaver contact can give you advice on making an application to the fund and can support you to ensure you are in receipt of all of your statutory funding.
There are also a number of other charitable trusts and foundations who offer support to young people in full time education. Use the Turn2us website to search for different organisations different organisations that might be able to help.
Support on your course
Personal Tutors
All students at Newman are allocated a personal tutor who is a single point of contact on your course they can provide support and advice on academic issues as well signpost you to other support.
Careers & Employability Support
We have a named contact, Teresa Waring, Senior Progression Coach, in the careers team for Care Leavers to approach for initial career related questions and advice. You can contact her directly at t.waring@staff.newman.ac.uk or if she is away for any reason, email careers@newman.ac.uk where another member of the team will respond. Newman Careers team can offer you:
1:1 guidance appointments for part-time jobs, work experience and careers advice.
Progression coaching, enhanced careers advice, in your final year.
Access to Workshops and Employer Events.
As a student you can access careers services through your My Career account, https://mycareer.newman.ac.uk/ . We also offer a free service to new graduates, for up to 3 years, who complete a Level 5 degree or above.
Student Support
Our Student Support team provides a wide range of services to ensure you make the most of your time with us. Our support services include Counselling and Mental Health, Welfare, Disability, Dyslexia and Academic Development. For more information on how to access these services visit our Student Support pages.
If you would like to contact our care leaver contact for further details on any of the support mentioned above, please email Tammy Oyekanmi on t.oyekanmi@newman.ac.uk