Student Support
Our Student Support team provides a wide range of services to ensure you make the most of your time with us.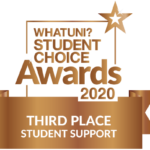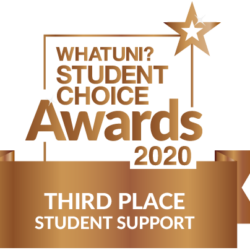 Academic Support
HEADstart, HEADsup+ and HEADonline
These free full-time short courses will help prepare you for university level study before Welcome Week. HEADonline is a less intensive, online-only option if you find it difficult to attend the course on campus. HEADsup+ is a one day a week course for three weeks for student entering Newman on Top-up courses.
Read more about the HEADs programmes. 
Academic Development and Support
Our Learning Development Tutors and Academic Support Advisers will help you make the most of your time at Newman. From improving study skills and writing/reading techniques to organisation and planning, we can address any academic or personal issues you may have in one-to-one and group sessions.
Read more about Academic Support. 
Library
Our modern three storey library has a comprehensive collection of books and journals that you'll need to excel in your course. It's open seven days a week, has stunning views over the Bartley Reservoir and features zones for those wanting to work collaboratively or quietly.
Personal Support
Disability, Dyslexia and Mental Health Support
We are an inclusive university and welcome applications from everyone. If you have a physical, mental or learning disability, our trained staff will offer you all the guidance and support you need.
Counselling and Welfare
Your wellbeing is very important to us. Our confidential counselling service offers a safe and supportive environment where you can raise issues and explore solutions to any personal difficulties or challenges you may have.
We can offer help and advice on more practical aspects such as finance, budgeting, benefits, childcare, housing and relationships. Our Welfare Adviser is a key point of contact for Care Leavers within the University. As well as providing support while studying at Newman, our Welfare Adviser can provide pre-entry advice and guidance.
Read more about Counselling and Welfare support. 
Careers Support
Our careers service provides pre-entry students, current students and graduates of up to three years with information and advice on various aspects of careers and work related learning. You can make appointments, attend workshops, become a volunteer and receive help with work placements and job opportunities.
Read more about the careers service. 
Chaplaincy
Chaplaincy at Newman is here to encourage you with your intellectual, personal and spiritual growth. We are proud to celebrate the diverse cultures, faiths and traditions of our students and organise a range of events, activities and experiences that help to build up faith and community within Newman. The Chaplaincy team work alongside students and staff, providing support, encouragement and assistance.
Get in touch with Student Support
email