Newman University student awarded MBE for Services to Education in the Queen's Birthday Honours List
02/06/2022 by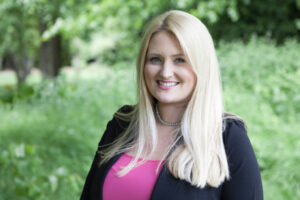 Newman University Doctor of Education student Sarah Mullin has been awarded a Member of the Most Excellent Order of the British Empire (MBE) for Services to Education in the 2022 Queen's Birthday Honours.
Sarah started her teaching career at Newman University, where she initially studied for a PGCE, and is now studying for a Doctorate in Education (EdD).
A multi-award winning educator, Sarah continues to make significant and sustained contribution to the field of education, receiving multiple accolades including the Contribution to Education award, the Rising Star in Education and Academia award and being shortlisted as a Positive Role Model by the ITV National Diversity Awards. She is also the bestselling author of the critically acclaimed books What They Didn't Teach Me on My PGCE and Chronicles From The Classroom. 
Sarah credits Newman University for giving her the best start in her career, commenting: "Newman University provided the firm foundations from which I have been able to build my career in education.
"I am grateful for the continued guidance and support I have received; from my fantastic PGCE tutors in my early career through to my incredible Doctoral supervision team who are a constant source of wisdom and encouragement.
"Newman University is such a wonderful place to study – I can't recommend it highly enough!"
Sarah is a Chartered Manager, a Fellow of the Royal Society of Arts, a Fellow of the Chartered College of Teaching and a Fellow of the Leadership and Management Institute. She will be keynote speaker at the Newman University Partnership Conference on 7 July.