Meet Our Early Childhood Education and Care Team
Debbie Harris – Interim Head of Early Childhood Education and Care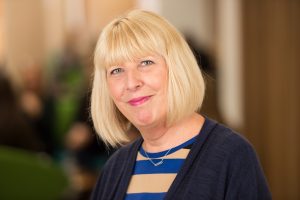 I have been a lecturer at Newman for around 16 years and before that, I was a Reception Class Teacher and I also taught music across all key stages, which I loved.
Having had two children go through university, I know how good the experience can be but also recognise some of the challenges that students can face. It is important to support students in their transition to Higher Education and this is an aspect of my role which is very important to me.
I work on a range of modules on the programme and particularly enjoy supporting students undertaking placements and working on research modules.
Read Debbie's full profile on our staff page.
Jane Beniston – Senior Lecturer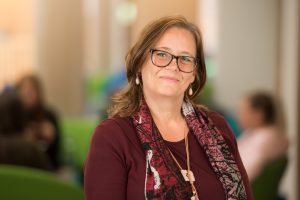 I have been at Newman for nearly 14 years, so I know the place really well. I teach on many of the first year modules, so I am looking forward to getting to know you.
My own study and research is focused on student engagement and experiences at university, so I am keen to support you with your transition to university. 
I have two children that are both off to university, so I also understand some of your nervousness and excitement. I am really looking forward to building some good learning experiences and memories with you!
Read Jane's full profile on our staff page.
Mark Cronin – Senior Lecturer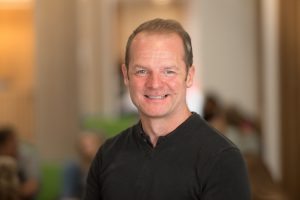 I have been a lecturer at Newman for just over 14 years. Prior to this role, I worked as a Children and Families Social Worker for 10 years, supporting vulnerable children and young people and their families.
I am currently completing my PhD at the Institute of Education looking at our care system and its ability to meet the needs of children who need alternative care. I am particularly interested in safeguarding children, children in care, social policy and the role of men in early childhood settings.
In my spare time, I like to stay active by going on long walks with our family dog Bingo, which helps balance out my sweet tooth and love of cakes and biscuits.
Read Mark's full profile on our staff page.
Kate Dudley – Senior Lecturer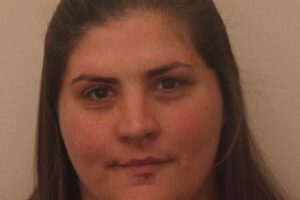 I am a lecturer on the Foundation Degree and BA programme and I am currently a student myself studying for my doctorate in Education, which has the focus of gender development in early years.
My passion has evolved around inclusion within society, inclusion for all children and families, and I have worked with children, young people and families from all different walks of life, experiences and social context.
One key part of my job which I enjoy is getting to know the students, learning and sharing stories and analysing the world through different people's experiences. I believe we all have a unique journey and story to tell of the world and education is a great way to explore this.
I am also a Mum to three children and have a large extended family, which keeps me busy.
Read Kate's full profile on our staff page.