Erasmus and Exchange Students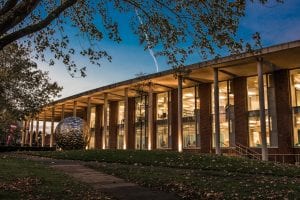 As a visiting exchange student you can expect to study in a welcoming and supportive environment where you will be considered part of the Newman family during your stay.
Students from our partner institutions can study at Newman for one semester under the Erasmus programme, and for some partners outside of Europe on a fee waiver basis. You must be nominated by your home university for this option.
If your home institution is not a partner that we have an agreement with, you can still study here as an exchange student and pay your fees on a pro-rata basis.
Nominations should be sent to goabroad@newman.ac.uk and should include:
Full name, email address, subject and choice of semester.
Application forms and further information can be requested from the Overseas Experience Coordinator via email.
Please contact us if you require further information about studying at Newman using the contact details below.
Birmingham Newman University
Genners Lane
Bartley Green
Birmingham, B32 3NT
Tel: + 44 (0) 121 476 1181 ext 2467
Accommodation
View the accommodation options, application forms and costs.