Student Recruitment and Outreach
Newman University's Student Recruitment and Outreach team strive to raise and enhance students' knowledge of Higher Education and the opportunities that studying at university can offer them. The team provides a free service to schools, colleges and related institutions  supporting teachers, careers advisors, parents, carers and students through the transition into Higher Education.
As a university looking to support learners thinking of going into Higher Education, we offer a range of presentations and workshops based around university.
Our presentations & workshops cover:
Introduction to Higher Education & Student Life
Researching University and courses
Student Finance
How to write an effective Personal Statement
Subject specific academic-led sessions
Personal Statement one-to-one checking
The presentations have a duration of 20 minutes, specially matched to year groups.
We are also open to combinations of the above activities, as well as attending your Careers Fayres and events.
We also hold Open Days, Taster Days, Campus Visits and workshops, Campus Tours throughout the year.
If you are interested in any of the above events or would like more information, please contact a member of the team using the contact details below.
Meet the team
N.B all our student recruitment team have an enhanced DBS which can be presented on request.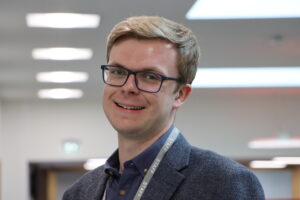 Contact: Chris Thomas
Position: Student Recruitment Officer
Email: C.Thomas@staff.newman.ac.uk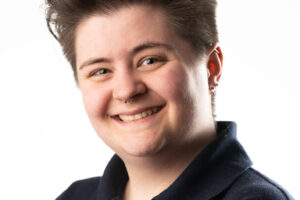 Contact: Alex Simpkin
Position: Student Recruitment Officer
Email: a.simpkin@staff.newman.ac.uk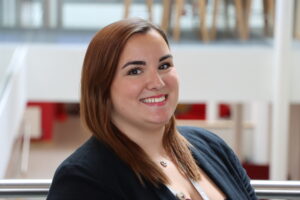 Contact: Ellie Sproson
Position: Graduate Outreach Officer
Email: E.Sproson@staff.newman.ac.uk
You can also contact the team with your event requests via our shared inbox sro@newman.ac.uk
HELOA Membership
Newman University is an active member of the Higher Education Liaison Officers Association (HELOA). This includes attending National conferences throughout the year. This ensures that the information and services that we provide are of an informed, impartial and at a professional standard.