The Next Generation Awards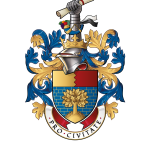 Newman University are proud to support The Next Generation Awards, organised by the Birmingham Civic Society's Citizenship programme.
Children from all backgrounds and faiths across the city identify issues within their communities, and potential solutions. Newman supports this learning, the friendly community spirit and the learning that young people derive from the opportunity to be involved.
To find out more visit the Birmingham Civic Society website.