PGCE Primary Education 3-11
PGCE Primary with QTS, Postgraduate, September 2022
Key Details
M778 (DfE Apply) Course Code
1 Years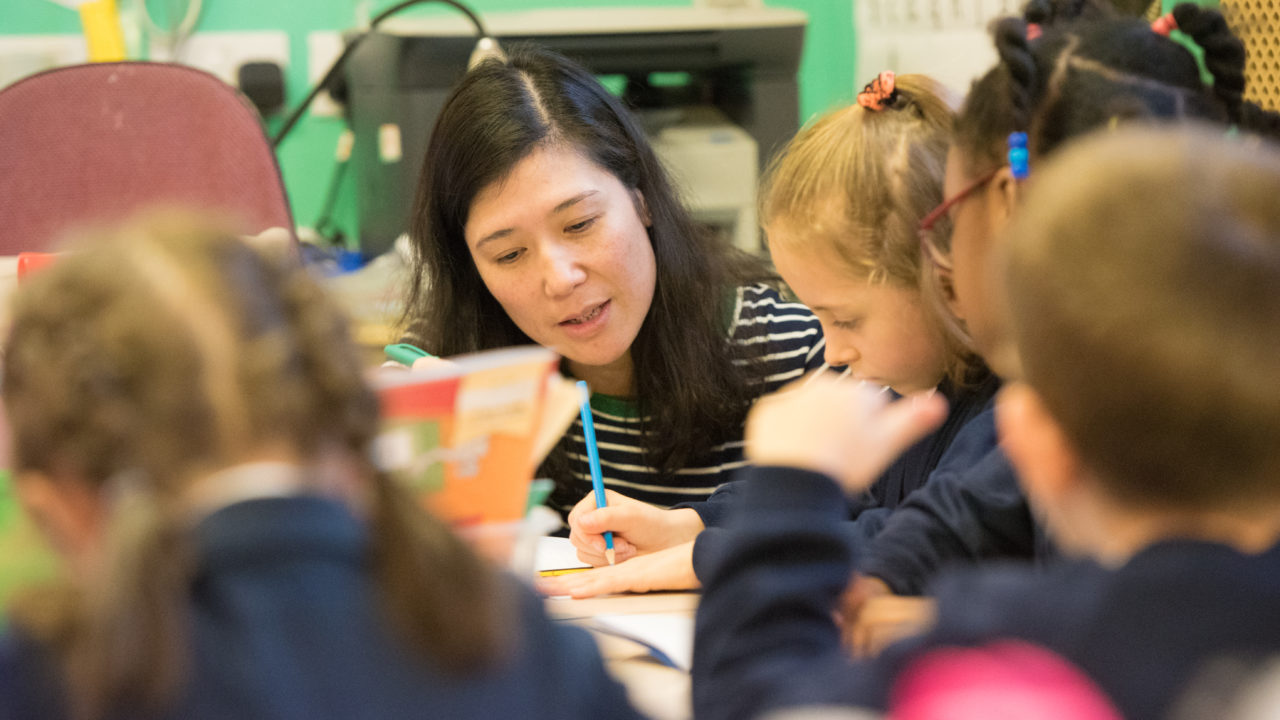 The deadline for applying to courses starting in the 2022 to 2023 academic year is 6pm on 6 September 2022
Ask Us a Question
Entry Requirements
From October 12th, students will need to apply for PGCE courses on DfE Apply.
A UK Bachelors Degree (or recognised equivalent qualification).
GCSE English Language, Mathematics and Science at grade 4 (or C) or above (or recognised equivalents). Please be aware that whilst these GCSEs are not mandatory at application point, these qualifications must be obtained by enrolment. See our page for additional GCSE equivalency information.
Students will also be required to be assured against a set of fundamental maths and English skills by the end of their initial teacher training.
For further information about the Interview Process see our Progression Route ITE Interview page.
You will need to obtain Disclosure and Barring Service (DBS) clearance and meet the requirements for fitness to train to teach prior to starting the course. For more information on your DBS application please visit the How do I complete my DBS form advice page.
International Students
Newman University is not licensed by the UK Government to sponsor migrant students under the Student route and is therefore unable to accept applications from international students at present.
If you have any questions regarding entry onto this course please contact our friendly and helpful admissions team via our Admissions Enquiry Form
Course Fees
The full-time course fee for September 2022 is £9,250.
The University will review tuition fees and increase fees in line with any inflationary uplift as determined by the UK Government, if permitted by law or government policy, in subsequent years of your course. It is anticipated that such increases would be linked to RPI (the Retail Price Index excluding mortgage interest payments).
Find out more about the other additional costs associated with our undergraduate degrees. 
Additional Information
To ensure that the course content is as up-to-date and relevant to current teaching theory and practice as possible, this course will be re-validated at least every five years or sooner, if external changes require it.
Work-related placements in school and visits to other education settings will require some travel. Placements may be 1 hour 30 from a student's term-time address.
If you are interested in working in Catholic schools or simply wish to keep options open for the future then why not consider the Catholic Certificate in Religious Studies? Past students have found it extremely helpful regardless of religious belief. For more information please visit the webpage or contact course leader Eamonn Elliot directly e.w.elliott@newman.ac.uk
General Academic Regulations: Terms and Conditions for students attending our courses