Key Details
4.5 Years
96 Typical UCAS Tariff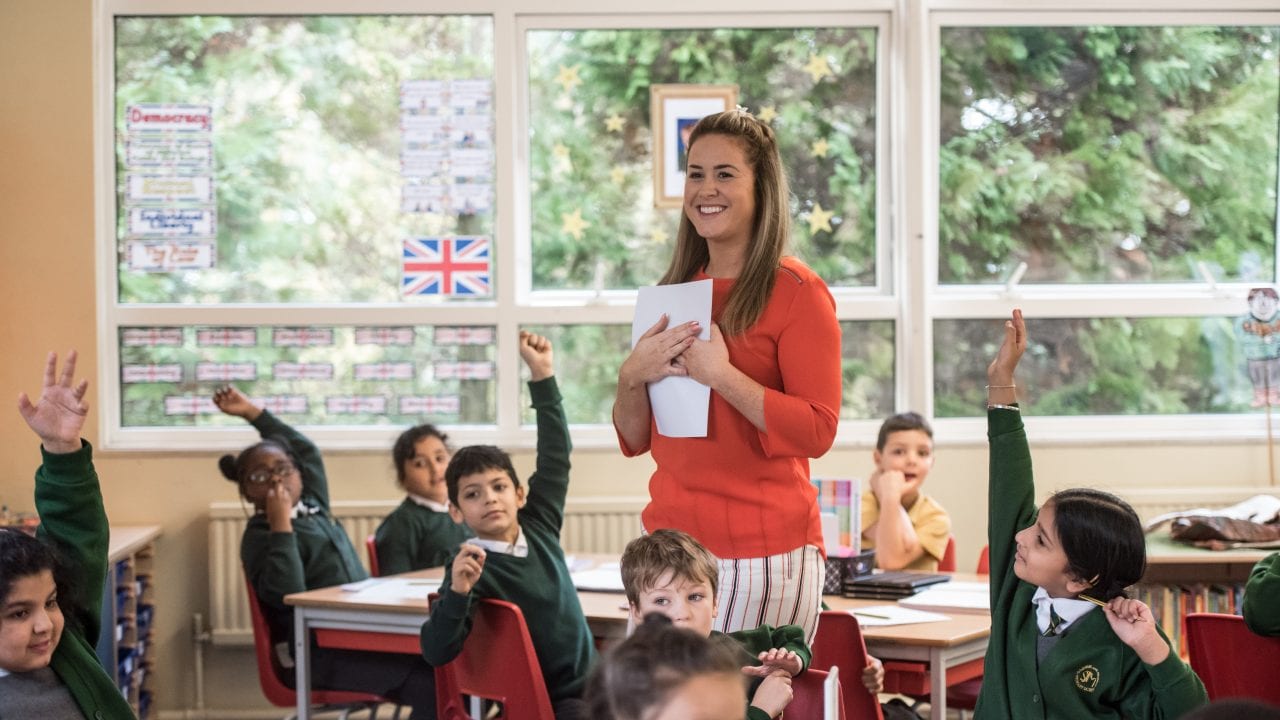 Overview
Why study this course?
Studies in Primary Education is intended for students with career aspirations in the field of Primary School Education. Although this degree does not award qualified teacher status (QTS) it provides a dynamic programme of study which will offer you a unique platform if you want to pursue a PGCE or school-based training programme in primary teaching, such as School Direct.
Studies in Primary Education has been designed in response to the wide-ranging changes that have taken place across the primary phase sector and in teacher education and training. A key feature of the course is that it explores the range of professional, teaching, support and assistant-related roles in primary school settings.
What does the course cover?
Studies in Primary Education provides an imaginative platform for future employment in the field of primary phase education. In the first year you will be introduced to a variety of topical issues that govern teaching, learning, children's well-being and school organisation in primary education in the UK and other international settings.
You will study the complex process surrounding learning and child development. You will gain essential insights into the theory and practice of learning in primary school settings and examine the key characteristics of effective teaching and the learner experience. The course will explore key areas of pupils' experience, including socialisation, learning styles, creativity, Special Educational Needs (SEN), safeguarding and pastoral care.
You will have the opportunity to explore the different ways in which creativity has been defined and conceptualised, and the relationship of imagination to the creative process. You will also consider the attributes of creative and imaginative practice and the environments and conditions for promoting imagination and creativity with children and young people.
Through the study of Special Educational Needs you will gain an appreciation of the depth and diversity of pupil needs within primary settings. You will engage with the debates surrounding the inclusion, pupil disaffection and the current research and inspection evidence relating to school exclusion.
In your second year you will examine education systems in the UK and abroad, to give you an international perspective on primary education. You will also undertake a self-selected work placement, providing an important link between practice 'on the ground' and the issues covered in the taught course.
How will I be assessed?
There will be a range of assessments on the programme, potentially including:
written coursework assignments
poster presentations
group/syndicate presentations
individual presentations
collaborative investigation
documentary making
What careers can I consider after taking this degree?
This course develops a broad range of transferable skills that are highly valued by employers in a wide range of work situations. A wealth of opportunities will be available to you as a graduate including various roles and responsibilities involved in primary education, such as teaching assistants, support workers and learning support assistants and in wider educational settings.
It is important to note that this course does not confer QTS and students will typically undertake further postgraduate training that will lead to a career in teaching. Newman will guarantee an interview for its PGCE primary course to graduates of this degree who achieve at least a 2.1 and meet the other required criteria (including GCSEs and passing the national skills tests).
Start Your Newman Journey Today
Thinking of joining us in September 2020? Make sure you submit your application to UCAS before the 15th January deadline. If you need support with your application, then contact our friendly and helpful admissions team via the link below.
Apply Now
Contact Details
For Admissions Enquiries
For Course Enquiries
John Bayley (BA (Hons) Studies in Primary Education Course Coordinator
Entry Requirements
You should achieve 96 UCAS points including a minimum of CC at A level or equivalent (e.g.MM at BTEC Diploma or MPP at BTEC Extended Diploma), in achieving the 96 point tariff total.
Access Students can achieve the requirements with the following combination of Distinction, Merit and/ or Pass grades at level 3 achieved from a completed Access course. 96 UCAS Points: D21-M3-P21; D18-M9-P18; D15-M15-P15; D12-M21-P12; D9 M27-P9; D6-M33-P6; D3-M39-P3; D0-M45-P0.
Five GCSEs at grade 4 (or C) or above (or recognised equivalents), including English Language, are also required.
You may be required to obtain a Disclosure and Barring Service (DBS) clearance for a Work Placement module in Year 2.
For applicants who are unsure that they will achieve the above UCAS tariff, Newman University offers a Studies in Primary Education (with Foundation Year) which enables such applicants to access a university degree via a four year route. Upon successful completion of their foundation year, students will progress to Year 1 of the Studies in Primary Education degree.
Course Fees
Fees per academic year:
Full-time UK/EU students: £9,250 *
Part-time UK/EU students: TBC
* Fees shown are for 2020/21 academic year. The University will review tuition fees and increase fees in line with any inflationary uplift as determined by the UK Government, if permitted by law or government policy, on enrolment and in subsequent years of your course. It is anticipated that such increases would be linked to RPI (the Retail Price Index excluding mortgage interest payments).