Key Details
4.5 Years
96 Typical UCAS Tariff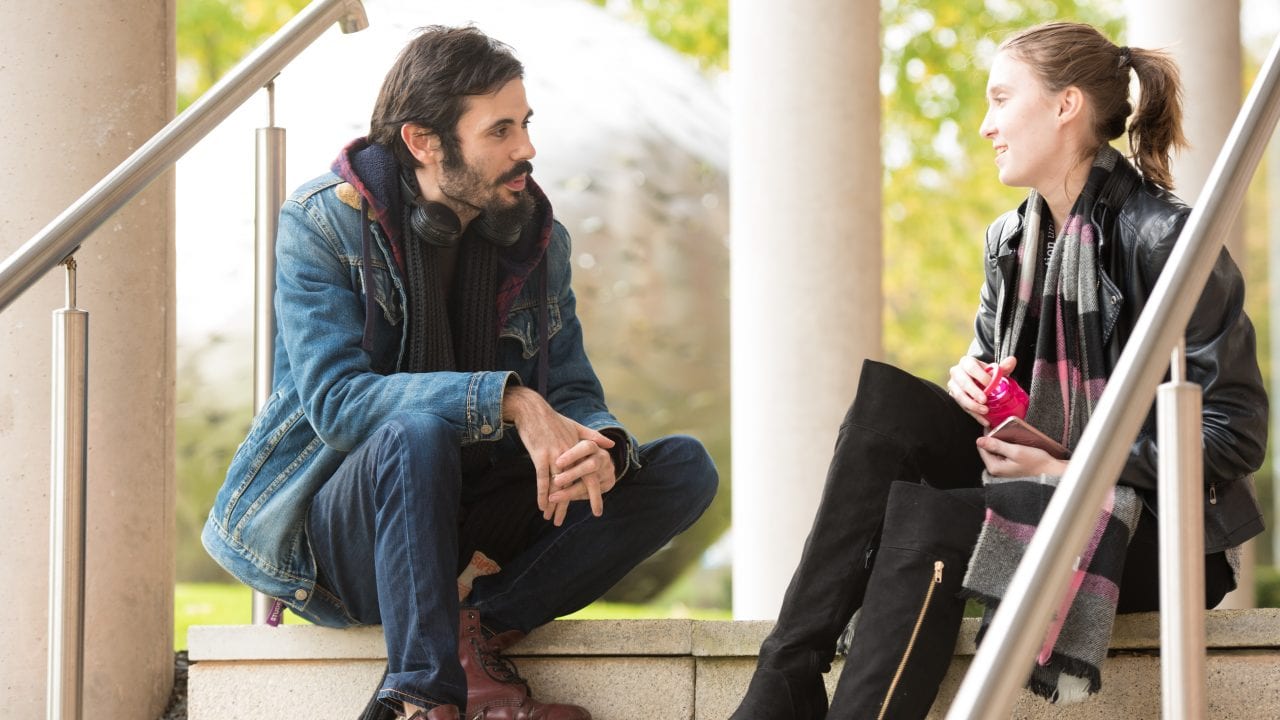 Overview
Theology and Philosophy are of great importance for understanding the world in which we live, as both our history and our modern culture are shaped by religious beliefs and philosophical traditions. This is an ideal course for the student with wide interests who loves thinking and debating. The course will encourage you to consider the deep questions facing individuals and society about life and death, culture and identity, and the responsibility of human beings to one another and to the environment.  Almost every story covered in the media has an ethical, philosophical or religious dimension to it, so that theology is always relevant to the issues of today. Students from a range of backgrounds and prior learning experiences are welcome, and the course is open to those of any religious tradition or none.
Why study this course?
Theology and Philosophy scored 100% for overall student satisfaction in the National Student Survey 2019.
Theology and Philosophy at Newman challenges students to think deeply about the greatest questions facing society today such as climate change, human rights, gender equality and the nature of work.
The Theology tutors at Newman make use of an interactive teaching style, which is greatly appreciated by students; in the National Student Survey 2019, for example, we scored 99% for satisfaction with teaching,
The course emphasises the ability to read and engage with primary texts, such as the scriptures and creeds of the world's religions and the writings of philosophers and theologians
Field trips to places of worship and other sites of interest are included in some modules
The programme includes optional modules in Religious education for those students considering a career in teaching
What does the course cover?
Theology and Philosophy is a broad area of study, which embraces a whole variety of other subjects, including history, literature, politics, sociology and anthropology. The Theology and Philosophy degree at Newman offers you the opportunity to study all the key areas of the wide subject of theology, including: Christian theology, both classical and modern; philosophy of religion; ethical theories and issues; biblical interpretation; and how different religions interact with society and politics. The first year of the Programme aims to give you a solid grounding in all of these areas and also to help you make the transition to University study.
In the second and third years you will develop your knowledge and skills further through a combination of compulsory and optional modules. These will cover both ancient and modern perspectives on Theology, Philosophy, and Ethics, and provide opportunities to study areas such as biblical interpretation and Religious Education. During your final year you will explore deeply a topic of your choice and write a 10,000 word dissertation A key element of the whole course is engagement with primary texts, including the scriptures of the major religions, and a willingness to evaluate a variety of perspectives is expected.
In addition to the compulsory work placement strand which is a feature of all Newman's degree programmes, the Theology and Philosophy course includes an employability-related module in the third year. This allows students to engage directly with community organisations, charities and other agencies to apply their theological and philosophical knowledge in order to create solutions for real-life problems.
How will I be assessed?
The course uses a variety of assessments to help develop a range of different skills including essays, poster and oral presentations, textual commentaries, book reviews, case studies, portfolios, digital artefacts, reflective logs and research projects. There are no written examinations.
What careers could I consider?
Theology and Philosophy graduates go on to a wide range of careers, including teaching, the police service, the NHS, administration in the public and private sectors, human resources, and retail or hotel management. Others take professional post-graduate courses to qualify as, for example, lawyers, accountants, youth workers, social workers or librarians. The skills of critical thinking, evaluation, communication, and cultural and religious understanding gained during the course are valued by many different kinds of employers.
Learning Days - Autumn 2019
Experience a day in the life of a Newman Student at one of our upcoming Learning Days. Meet our academic staff and take part in interactive taster sessions that showcase Newman's unique approach to teaching.
Book Your Place
Contact Details
For Admissions Enquiries
for course specific enquiries
Susan Docherty (Professor of New Testament and Early Judaism and Head of Theology)
Entry Requirements
You must achieve at least 96 UCAS points including a minimum of CC at A level or equivalent (e.g.MM at BTEC Diploma; MPP at BTEC Extended Diploma) towards the total tariff.
Access Students can achieve the requirements with the following combination of Distinction, Merit and/ or Pass grades at level 3 achieved from a completed Access course. 96 UCAS Points: D21-M3-P21; D18-M9-P18; D15-M15-P15; D12-M21-P12; D9-M27-P9; D6-M33-P6; D3-M39-P3; D0-M45-P0.
Five GCSEs at grade 4 (or C) or above (or recognised equivalents), including English Language, are also required.
For applicants who are unsure that they will achieve the above UCAS tariff, Newman University offers Theology and Philosophy (with Foundation Year) which enables such applicants to access a university degree via a four year route. Upon successful completion of their foundation year, students will progress to Year 1 of a named degree. Whilst not a condition of entry onto the Foundation Year, students wishing to follow particular named routes with additional entry requirements, will need to meet these requirements before they make the transition from their foundation year to year 1.