Newman University nominated in three categories for WhatUni Choice Awards
09/03/2020 by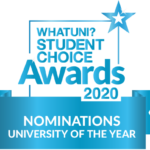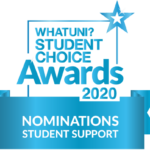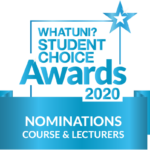 Newman University, Birmingham has been shortlisted in the Whatuni Student Choice Awards 2020 in three separate categories, including 'Student Support', 'Course and Lecturers' and finally 'University of the Year'.
Whatuni allows students to compare universities in a number of different ways and hosts an annual Student Choice Awards. The awards are the only university experience awards based on student reviews and universities are required to reach a set number of reviews to be eligible for the award.
After collecting reviews from over 41,223 students from 150 institutions, WhatUni have today announced the shortlists for each of the award categories.
Cherie Metcalf, Head of Marketing and Communications at IDP Connect, says: "The UK's Higher Education institutions represent the future for so many people both within the UK and from overseas whether they are starting out or further progressing their academic journey. Expectations are always very high, which makes receiving recognition in the form of real student reviews such a wonderful honour. The WUSCAs reflect the voice of the student, and for an institution to have been nominated in 2020 means they are making a significant, positive difference to the experience, and the lives, of their students."
Newman University has been shortlisted in the three different categories along with nine other universities.
The seventh annual awards ceremony is set to take places on 23rd April 2020 in London and will be presented by Claudia Winkleman.