Newman's Muslim Chaplain visits Faith Week at local school
21/01/2020 by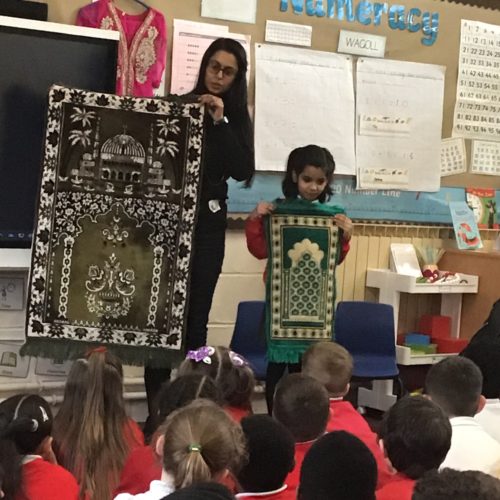 Dilwara Begum, Muslim Chaplain at Newman University visited St Michael's Church of England Primary School in Bartley Green on Monday 13th December to give a talk on Islam to Year One pupils, as part of the schools Faith Week.
Dilwara showed the children a prayer mat, traditional clothes and books and her seven-year-old daughter, Ayah-Ali, who also attends St Michael's, joined in the talk showing her peers how to dress for and do prayer.
The pupils and staff at St Michael's fed back that the talk provided by Dilwara was amazing and everyone learnt a lot.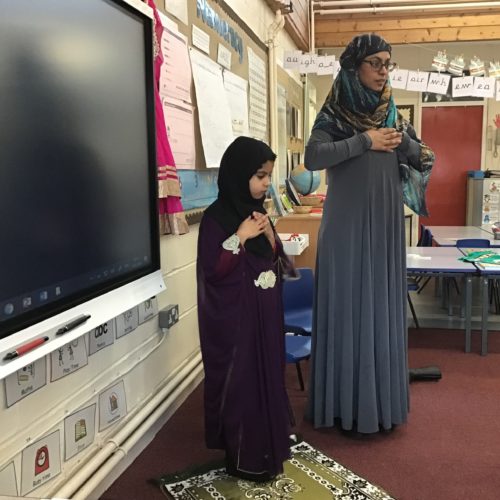 Newman University's mission is to serve its communities by making high quality education accessible to all who are able to benefit from it and to deliver research and scholarship that has a positive impact on society. Drawing on its mission, Newman University works with the local community on a number of projects including ReachOut and NCOP, through the Newman Health and Wellbeing Centre, whilst providing work placement opportunities for students amongst local businesses and schools, and delivering presentations and talks to schools through the Student Recruitment and Outreach team.