Student Recruitment and Outreach
Newman University's Student Recruitment and Outreach team strive to raise and enhance students' knowledge of Higher Education and the opportunities that studying at university can offer them. The team provides a free service to institutions across the UK: supporting teachers, careers advisors, parents, carers and students through the transition into Higher Education.
As a university looking to support learners thinking of going into Higher Education, we offer a range of presentations, webinars and workshops based around university and the UCAS application process. Presentations include:
Introduction to Higher Education
What Newman has to offer
Personal Statement Workshops
UCAS Application Process
UCAS Apply Presentation / Workshop
Student Finance
Routes into Teaching
Interview Preparation
Student Life
Preparing for University
Study Skills
How to prepare for University Open Days / Virtual Events / UCAS Exhibitions
Subject Specific Presentations / Taster Sessions
Subject specific talks delivered by a Newman University Academic
The above sessions are completely non-biased with no 'hard sell' of Newman University, apart from the 'Why choose Newman' talk. However, with personal statement one-to-one checking, we prefer seeing students who are applying for courses that Newman University offer. The talks are usually a duration of 40 minutes but can be tailored to the school's timetable and needs.
Due to the history and specialism of Newman University, we offer a selection of talks and workshops for students who are looking at the different teaching opportunities. We highly recommend a selection of the below to help prepare students who are looking at teaching, especially if they are considering Newman. It provides them with great insight into what to expect from the skills test and the interview they may have. The specific teaching talks and workshops include:
Teacher training and routes into teaching (both primary and secondary)
Interview techniques
Mock interviews for a university interview (15 mins approx. per student)
If you are interested in any of the above events or would like more information on what each talk involves, please contact a member of the team using the contact details below.
Newman University hold Learning Days, Explore and Experience events and Campus Visits throughout the year.
Contact details

Contact: David Handy
Position: Senior Student Recruitment Manager
Tel: 0121 476 1181 ext 2207
Email: d.handy@newman.ac.uk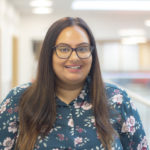 Contact: Kiran Kaur
Position: Student Recruitment Officer
Tel: 0121 476 1181 ext 2691
Email: kirandeep.kaur@newman.ac.uk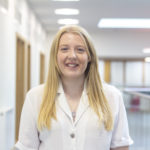 Contact: Jessica Johnson
Position: Student Recruitment Officer
Tel: 0121 476 1181 ext 1454
Email: jessica.johnson@newman.ac.uk
HELOA membership
Newman University is an active member of the Higher Education Liaison Officers Association (HELOA). This includes attending National conferences throughout the year. This ensures that the information and services that we provide are of an informed, impartial and at a professional standard.
Related Documents
Activities for Schools and Colleges Booklet
How we can help support you and your students to meet the Gatsby Benchmarks
Pre-16 Information Booklet – Guide to University