The History of Newman University
When Newman opened its door to the first cohort of 182 students in 1968, it was as a small Catholic teaching training college. Over the past 50 years Newman has experienced many milestone events, perhaps most significantly gaining University title in 2013. Newman has seen over 20,000 students graduate and make significant contributions to the education sector, and society as a whole. To mark our 50th anniversary we have created a timeline of our institution's history.
The Newman Heritage Collection 
We have been researching, collating and archiving information about the history of Newman since its first opened as a teacher training college 50 years ago. Together with Bartley Green History Group and our former students we have collected old pictures, artefacts and memories.The heritage project has been set up to assist the University in making copies of its historical materials and make them accessible to others.
All donated photographs and memorabilia can be found online on the Newman University Alumni Association Flickr account.
With the information we have gathered so far we have collated together an exhibition we would like to share with you. Please take a look Newman's heritage exhibition in PDF format:
1968 – 1977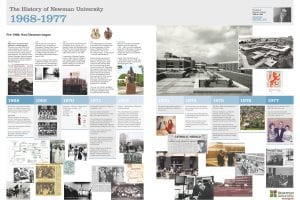 1978 – 1987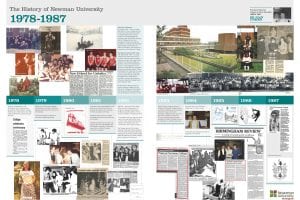 1988 – 1997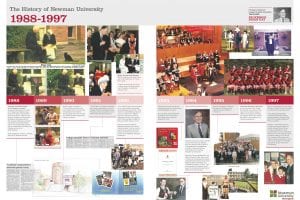 1998 – 2007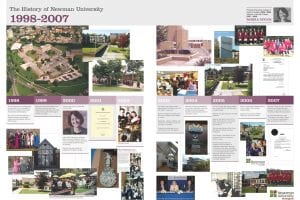 2008 – 2015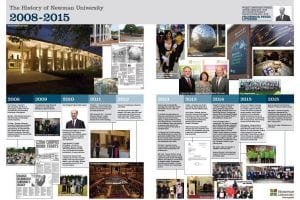 2015 – 2017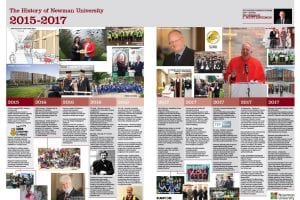 Can you help?
If you are in contact with former Newman students that please get them to register their details with us so we can talk to them about our heritage project and find out if they have Newman memorabilia.
Do you have old documents, old photographs, clothing or items that we can scan, copy and archive?
Do you have any information that may support the heritage project?
Would you like to be involved in researching the history of Newman?
If you are able to assist then please contact alumni@newman.ac.uk