Clearing at Newman University
Clearing for 2023 is not open until July 5th. If you are looking to apply for 2023 entry please visit our course finder to find the perfect course for you.
If you have any questions regarding applying between now and clearing, please email our friendly, helpful Admissions team.
Many students have used the UCAS Clearing service to successfully secure a place to study their degree at Newman University, read the stories below of students who secured their place at Newman through Clearing.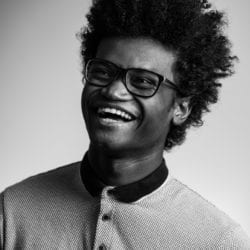 Chris Daniel – English and Creative Writing BA (Hons)
"I decided to use clearing after my grades on results day were lower than expected but I still aspired to go to university.
Newman University's clearing website and helpline were actually what attracted me in the first place. Their layout and accessibility made it easy to research the course I wanted and book a campus tour after viewing the website. Newman's cosy campus and friendly lecturers gave me an amazing first impression of the university.
I had an unconditional offer from another university but decided to apply to Newman through Clearing instead. I had to let my unconditional offer go and take the leap of faith with Newman, this was made easier by a member of Newman's clearing staff that walked me through each part, step-by-step on the phone.
My Sixth Form had regular UCAS events and clearing was always labelled as an available option. I was told to hold onto my unconditional for as long as possible as it was always something I could fall back onto if I didn't like any of the universities that I looked at. Even if I didn't have an unconditional offer, I still believe that holding onto one option as a backup alleviates the pressure of finding something new.
Don't be embarrassed to use the clearing service! It's there for a reason and, from my experience, the staff behind the service are really patient and helpful; qualities a student needs when deciding which university to attend.
Although I didn't plan to use Clearing, I would suggest prospective students to consider which universities they would contact first as the places are known to fill quite quickly.
Since starting my course last year I have learnt that there is a lot of reading involved with my course and you can take advantage of the resources available at the university to help you. The library is great and the Academic Support Advisers are exceptional with the support they provide. The English department are helpful and very good at explaining things."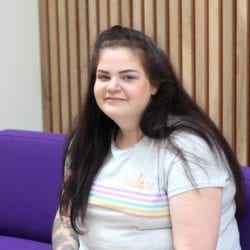 Phoebe Elizabeth Hall – Psychology and Counselling BA (Hons) with Foundation Year
"I gained my place at Newman University through clearing in 2017, it was the best way to find available courses that suited me after not achieving the grades I expected to after A Levels.
After calling the clearing hotline at Newman, speaking to the lecturers on my chosen course, discussing the course, my grades and life experiences, I awaited the decision on whether I was to be offered a place.
I also benefited from the support of my college who had set up 'clearing rooms' for students who were in the clearing process. On results day the college had set up private rooms with a phone and paper, there were careers advisers and other staff members around to help you and keep us calm; on results day being on the phone in clearing is everyone's worst nightmare so having support there to guide us through was really beneficial.
Newman offered me a place to start on the Psychology and Counselling course with Foundation Year. I'm very happy with my choice and I'm glad that I chose to study at Newman as it is a small uni in a big city, and I wanted to be in a big city where there was lots going on but didn't want to be in a huge uni environment because I felt I needed more support which was more accessible at a smaller university.
My advice to students who are considering using clearing is don't be afraid to ask questions, it's your degree and your future, don't just go to a uni because you can get into it, it's a huge part of your life. Don't go somewhere for the sake of it, make sure the choice is right."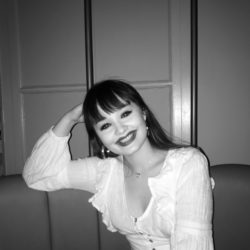 Maisie Gough – History BA (Hons)
"Originally, I came to Newman through clearing. Applying through clearing was so easy. I spoke to admissions over the phone once I applied through UCAS, they were very helpful and made me feel at ease. I got invited to an interview and got told the same day that I had been accepted onto the foundation year. I had always dreamt of doing a History degree and Newman accepted me despite only having AS Levels.
I was entered onto the Foundation Year to begin with and completed it. I'm now a full time History student and loving it. I chose to study History because it is my passion and I have enjoyed the subject since a very young age.
I discovered very early on that Newman was the place for me. Unlike School and other Universities you are treated as an individual not a statistic. Smaller lecture rooms and smaller group sizes mean you are listened to and accounted for. Studying History at Newman has allowed me to grow in so many ways, I have finally found my voice. The course is so diverse and offers opportunities to explore different outlooks on History, especially 'History from below'. These opportunities also help you shape your own research and own interests. The staff in the History faculty challenge the basic understanding of various historical periods, and I always come away from lectures and seminars with a totally different view on events that have happened throughout History. The variety of assignments in every module means you are challenged in different ways, and you get to learn your strengths and weaknesses. The staff also provide lots of help when it comes to assignments, which means you are always given resources that allow you to produce a very high standard of work. All of my lecturers are approachable too, I always feel comfortable when asking for help. The support networks at Newman are also very useful. Especially for students that don't feel confident enough to contact their lecturers about issues they are facing in regards to the course but also personal issues.
When I first enrolled at Newman, I had my heart set on becoming a History Teacher. But through some of the engaging modules I have participated in this year, I have explored some other career options. Broadcasting journalism is of interest to me. My future goal is to hopefully be involved in making documentaries with the BBC in America. My area of interest is Modern American politics and how the rise of Conservatism after 1968 still affects American society today. The variety of modules help you venture down paths you never thought you would, and I'm very grateful for this.
To any future History student at Newman, or any future student that attends Newman, I would definitely say it is the right choice. The smaller community of staff and students makes you feel constantly settled. The support networks that are provided mean you are always given the resources you need to achieve greatness. If someone would have told me back in sixth form, I would be achieving firsts in some University assignments I would have thought it was a joke. But Newman have made it possible for me, and they can make it possible for any student."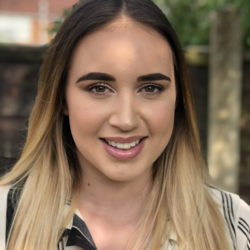 Emily Gerrish – Studies in Primary Education
"Newman gave me a good first impression as it gave people the opportunity to study in university who didn't meet their expected grades through clearing. This helped my confidence a lot coming into the University.
From my research into the University I liked the fact it was small but still had a lot to offer to its students; the same opportunities as some of the bigger universities.
I didn't gain a place on the original course I wanted to study so I applied to Newman through Clearing for Studies in Primary Education.
I found the clearing process really easy. I found a different course Newman was offering through a website which helped people who were going through clearing, which made me go onto the Newman website. I found the courses I was able to get on to with my grades and rang up. The person who I spoke to really helped with the process and explained it really well to me, including how to apply and what the next steps were. This made me less nervous about the process and going to a university I had never been to or heard of before.
The course has met my expectations and exceeded them in the sense of content. I am happy with the turn out of this course as I find it interesting and beneficial for myself.
Overall, I've enjoyed all the staff I've encountered in the department of my studies. I've not had to use any of the support services yet, but I know they are available and would go to them if I needed some support. I've been able to use tutorials with my lecturers effectively, to help me with assignments.
When I graduate from Newman University I hope to go onto a PGCE course to gain the qualifications to become a primary school teacher.
My advice for students thinking of attending Newman University would be don't be put off at the small size of the university if you didn't originally plan to come here. I've found it's helped me by having smaller lecture/ seminar groups as you can be more involved. Get involved with things to help build up friendship groups and don't be scared to put yourself out there in the first few weeks!"