Newman Volunteering Award
Our volunteering award supports you to successfully manage volunteering independently; and develop your knowledge, skills and experiences which will contribute to your future employability and success upon graduation. Any volunteering you carry out will be accredited if you wish to gain accreditation, and will also appear on your HEAR (for more details please see What is a Higher Education Achievement Report?). You can receive a Newman Volunteering award for each separate volunteering placement you carry out during your time at Newman, if it meets certain criteria (see handbook for criteria). You can receive a Newman Bronze Volunteering Award for 20 hours, Newman Silver Volunteering Award for 50 hours, Newman Gold Volunteering Award for 100 hours or a Newman Platinum Volunteering Award for 200 hours.
As a university, we recognise volunteering as:
"An activity that involves spending time, unpaid, doing something that aims to benefit the environment or individuals or groups other than (or in addition to) close relatives" (The Compact Code of Good Practice on Volunteering, 2005).
In addition, volunteering in this context will also aim to improve your knowledge, skills and abilities contributing to your employability and success upon graduation. Unpaid work placements already receiving academic accreditation, or undertaken to address course requirements or targets, will not be valid for counting towards a volunteering award.
Through the programme, we also aim to make a positive contribution to individuals and communities in line with our status as a Catholic University with strong values of service.
Criteria for accreditation
Students can apply for an accredited award that will appear on the HEAR for each volunteering opportunity they carry out, but must meet the following criteria:
Unpaid and carried out in the UK.
Must be separate to their course or any other extra-curricular activity that is accredited on their HEAR.  For students undertaking mandatory work placements, if they accumulate additional hours above what their course dictates, those additional hours can count towards a Volunteering Award.  Some student volunteering is already accredited on the HEAR and therefore not eligible for a Newman Volunteering Award.
It can be carried out in any place as long as the role involves contributing to an environment, an individual or groups other than (or in addition to) close relatives for the greater good and will in part improve the knowledge, skills and abilities of the student taking part to contribute to their employability and success upon graduation.
All the relevant forms must be completed fully by the students and confirmed by the volunteering organisation and emailed to careers@newman.ac.uk
Any questions or for clarification please contact the Careers & Volunteering Adviser, Newman University, Birmingham B32 3NT  Email: careers@newman.ac.uk
Need help to find a volunteering opportunity? 
You can sign up for a 1:1 careers interview, workshop or event to explore volunteering opportunities.  As a current student, log into your My Career Account (using your Newman Username and Password) at: https://mycareer.newman.ac.uk/home.html.  You will also find a list of volunteering opportunities on the Newman Careers Jobs Board. Visit the My Career portal and click on opportunities. You can also sign up to receive email alerts.
Other useful websites include:
Some organisations have their own accreditation schemes to acknowledge the work of volunteers, check with them when you start as this would be something extra to go onto your CV.
More resources are available on the Careers Job and Opportunity Search Page or book a place on the next 'Placement and Opportunity Search Workshop' by clicking on the 'Events' tab of My Career. There are also lots of ideas featured in the careers weekly email on a Friday so look out for those.
Find out what fellow student Saleha gained from completing her volunteering award by reading her blog here.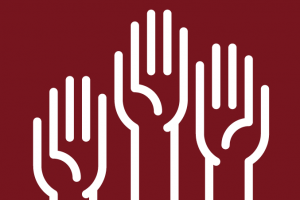 The volunteering handbook and forms are available below.