Caroline Montgomery - Head of Secondary ITE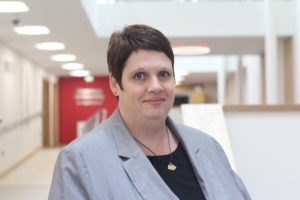 Caroline joined Newman University in September 2019 to lead Secondary ITE, prior to this Caroline led the Teach First provision at Birmingham City University. Caroline regularly works with external colleagues, such as UCET and the Cathedrals' Group to support developing and current practice within the Secondary phase. Caroline's experience in Higher Education also includes being Secondary Programme Lead and Partnerships Lead. Prior to moving into HE, Caroline taught in a range of age phases culminating in Assistant Headship.
Her areas of research interest are Parental Engagement and Inclusive Practice. Caroline has significant experience of school governance, having undertaken school and Trust roles since 1999.
You can contact Caroline with any questions you have about studying PGCE Secondary ITE: caroline.montgomery@staff.newman.ac.uk.