Secondary Teacher Training
PGCE Secondary with QTS, Postgraduate, September 2022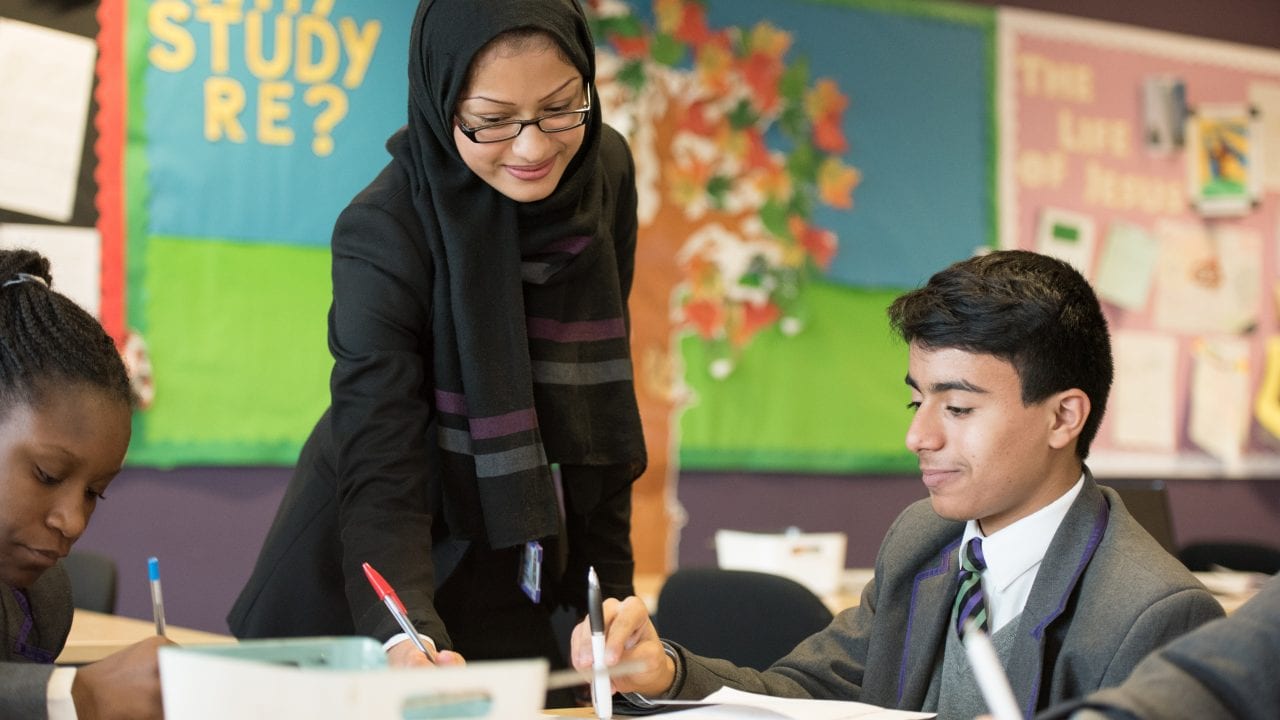 The deadline for applying to courses starting in the 2022 to 2023 academic year is 6pm on 6 September 2022
Ask Us A Question
Entry Requirements
A UK Bachelors Degree (or recognised equivalent qualification) of which 50% content must be related to the named subject, and this will be a condition of any offer where the degree has not already been awarded.
GCSE English Language and Mathematics at grade 4 (or C) or above (or recognised equivalents). Please be aware that whilst these GCSEs are not mandatory at application point, these qualifications must be obtained by enrolment. See our page on additional GCSE Equivalency test information.
School experience is not a requirement for entry to the programme. However, having experience in a school will support your preparation for training as a teacher.
Any applicants to the PE with EBacc route must have achieved a standard equivalent to a grade C or better at A level in the relevant EBacc subject. EBACC subject areas are Maths, English, History, MFL (Modern Foreign Languages), Geography and the Sciences
At interview you will be asked about any experiences that you have with school aged children and your understanding of teaching within your chosen age range. The quality and variety of your personal statement is an important factor in the decision to call you to interview.
You will need to obtain Disclosure and Barring Service (DBS) clearance and meet the requirements for fitness to train to teach prior to starting the course and be assured against a set of fundamental maths and English skills by the end of your PGCE. For more information on your DBS application please visit the How do I complete my DBS form advice page.
For further information about the Interview Process see our PGCE Secondary ITE Interview page.
For full entry requirements please see our admission requirements page.
Subject Knowledge Enhancement
If your degree does not include enough of your subject of interest, or if you just need a refresher course, the Department for Education sponsors several Subject Knowledge Enhancement (SKE) courses. Newman's SKE course will provide subject knowledge support for those wishing to teach in the above areas. There is an expectation that students would have studied the subject at A level or equivalent. Visit the Subject Knowledge Enhancement page for further information on what subject areas Newman currently offer.
International Students
Newman University is not licenced by the UK Government to sponsor migrant students under the Student route and is therefore unable to accept applications from international students at present.
If you have any questions regarding entry onto this course please contact our friendly and helpful admissions team via our Admissions Enquiry Form