Tony Myers – Head of Sport – Professor in Quantitative Methods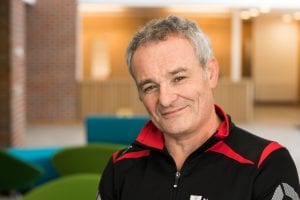 Prof. Tony Myers is a Professor in Quantitative Methods and a Senior Fellow of the Higher Education Academy (SFHEA). He currently chairs BASES Sport Exercise and Health Analytics Special Interest Group and the Journal of Sport Sciences (JSS) Statistics and Research Design Advisory Group. Along with his international reputation in quantitative research methods, Tony is also an internationally recognised coach and World authority on judging Muay Thai, receiving a Lifetime Achievement award from Martial Arts Illustrated Magazine. He advises several national and international bodies and has officiated around the world — UK, Ireland, Thailand, Kazakhstan, Canada and Holland. Tony's research interests are varied and he works with a number of international collaborators in research looking at:
Influences on sports officials.
Mental toughness in sport.
Emotional intelligence in teachers.
Biomechanics in Muay Thai.
Bio-banding and maturation effects in football.
The apple watch and physical activity.
Physical fitness norm values for different populations.
Predictors of cardiac health.
Physical activity and mental health.
What the sport and fitness industry would like undergraduates to know in terms of research and data analysis knowledge and skills.
Tony advises the Independent Board of Muay Thai officials, USMF Technical Officials Commission (USA) and the Aotearoa Muay Thai Association (New Zealand), as well as teaching sports officials and coaches across the UK, Republic of Ireland, Canada, USA and Denmark. He has delivered international workshops on statistics and sport psychology including a workshop to Tanzanian national sports coaches at the National Stadium in Dar es Salaam. He also:
Is a former British Team Coach for Muay Thai.
Has coached to several British, European, Commonwealth and Professional Muay Thai champions.
Has coached four World Professional Muay Thai Champions, including two wining multiple titles.
Has Advised internationally renowned competitors in MMA.
Is Sport Psychology advisor for Esmaeli Wrestling and Wrestle for Humanity.
Lorayne Woodfield – Course Leader for BA (Hons) Physical Education and Sport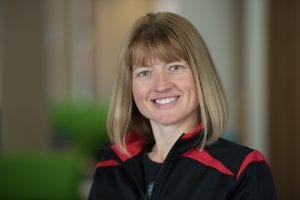 Dr Lorayne Woodfield is a Senior Lecturer in Sport and Health at Newman University. Her research and teaching expertise are focused on physical education pedagogy and children's and young people's physical activity. Lorayne works with a variety of organisations to support the teaching of physical education and the promotion of physical activity, particularly school-based activity.  She is a member of Birmingham City Council's Creating an Active City Forum which aims to improve activity across the city, and has worked with Birmingham-based organisations for a number of years collaborating with:
Birmingham Education Authority
Sport Birmingham
Aspire Sports
Lorayne is currently disseminating a set of research-informed teaching principles to increase active learning in physical education, along with a colleague and fellow researchers.  The team have created a set of resource cards and an accompanying YouTube video about the SHARP Principles, and they work with Sport Birmingham to share these principles with physical educators in the West Midlands. They were recently invited to submit an article about the SHARP Principles to Physical Education Matters, the professional journal of the Association for Physical Education (AfPE).  The article was published in Spring 2021 and goes to 3200 members, 98% of which are UK based.
Ibrahim Akubat – Course Leader for BSc (Hons) Sport and Exercise Science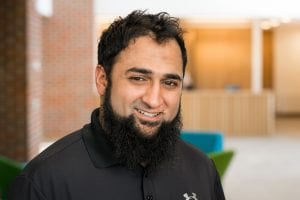 Dr Ibrahim Akubat is a Senior Lecturer in Sport and Health has been teaching at Newman University since 2011. He is currently the course leader for BSc (Hons) Sport and Exercise Science and leads the HPL@Newman (a consultancy service) running from our human performance laboratory. Prior to his time at Newman, he worked at Coventry University and the University of Hull where he also completed his PhD focusing on Monitoring training load in team sports. Ibrahim also plays an active role in BASES (British Association of Sport and Exercise Scientists) and is currently a board member and chair of the sport and performance division. His research interests encompass various topics:
Athlete monitoring.
Nutrition
Performance in heat
Sport performance across sports and levels — elite, academy and amateur
This has included work with:
International soccer teams.
International cricket teams.
Professional cycling teams.
Alex Powell – Course Leader for BSc (Hons) Sport Coaching and Performance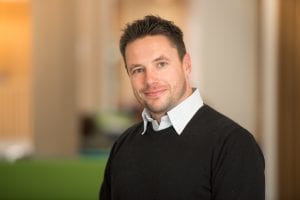 Alex Powell is a Senior Lecturer in Sport and Health at Newman University. He is a certified and experienced sport educator specialising in: coaching, coach development, coach education, sport psychology, performance sport and sport pedagogy. He has gained valuable experiences from applied work ranging between individual and team sports that are striving for excellence. He has held positions that have allowed him to positively influence the application of sport psychology, educate athletes to use mental skills and contribute towards creating a positive culture based on agreed goals and appropriate expectations.
Whilst researching mental toughness in Paralympians, World Champion fighters and Rugby world cup winners, it has allowed Alex to learn and share psychological strategies such as goal setting, managing elite athletes and the challenges athletes need for both training and competing situations. Some of the clubs, organisations and roles include:
Bath Rugby (England RFU Academy) – Psychology Support
Sale Sharks Rugby Union Football Club (England RFU Academy) – Player Development sessions
Harlequins (England RFU Academy) – Coach Development sessions
Yorkshire Carnegie (England RFU Academy) – Coach Development sessions
Worcester Warriors (England RFU Academy), Elite Player Development Group (EDPG) Coach
North Midlands County – Head Coach
Moseley RFC – Under 19 Colts Coach
Sandwell and Dudley Metro Borough Council, Multi Skills Coach.
He is currently in the process of submitting his PhD which has focussed on mental toughness and its development in rugby union. Whilst researching this, he has worked with and interviewed; Rugby World Cup Winning Coaches and Players, British Lions coaches and players and Premiership players. Following the interviews, the findings were used to inform a season long intervention at an England RFU Premiership academy Rugby. The applied experiences and continued study has enabled Alex to contribute national and internationally to coach education programmes. He is currently a Senior Coach Educator for the Rugby Football Union (RFU), which enables him to deliver a range of 1st4sport Awards in Coaching Rugby Union (QCF) courses. The position requires coach education, mentoring, and individual development planning, assessment and quality assurance for a governing body accredited qualification. In addition to rugby, he has recently had experiences of educating International Paralympic Committee (IPC) coaches at national coaching conferences in Israel. The conference was organised by the Wingate Institute, the National Institute for Excellence in Sport and the Ministry of Culture and Sport and formed part of the preparations for the upcoming 2020 Olympic and Paralympic games in Tokyo.
Mark Holland – Sport and Exercise Psychologist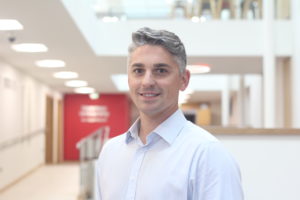 Dr Mark Holland is a Senior Lecturer in Sport & Exercise Psychology and the programme leader of the department's Masters course. He has been at Newman University for 8 years. He leads modules across the courses focusing on sport psychology theory and practice.
Mark's work focuses on the applied mental skills training for young sport participants. This includes both elite young athletes and disadvantaged young people. Specifically, Mark is interested in how we use sport to help individuals achieve greater well-being and performance in different areas of their lives. Over the last decade he has worked with:
St Basils Charity youth homelessness charity.
Elite young cricketers within Warwickshire County Cricket Club.
Aston Villa academy players.
Scottish Rugby Elite Pathway
Working with Newman colleagues, Sport Birmingham and the NHS to explore the role of physical activity for mental health patients.
Russell Peters – Sport Biomechanist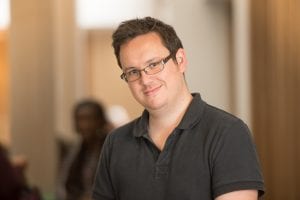 Russell Peters is a Senior Lecturer in Sport and Health at Newman University. His area of specialism is sport and exercise biomechanics which is the detailed analysis of sporting movements to investigate and quantify human sport performance. His current area of research includes investigating the mechanics of the golf swing in sport specific environments and golf nutrition's effect on swing performance. Russell is also an invited reviewer for a number of leading International sport and exercise science journals. He has provided scientific research and consultancy for national and international teams, individuals and governing bodies. This includes being part of research groups working with:
The International Cricket Council (ICC) to test international cricketers for illegal bowling action using 3D motion capture.
The British Kayak team looking at muscle activation and paddle force.
Biomechanical analysis for international equipment manufacturers including Hi-tec walking boots and Adidas golf shoes.
Provided scientific validation on a number of sport science products both hardware and software.
He has worked with a number elite athletes including:
Cristiano Ronaldo —Lead scientific support for Ronaldo: tested to the limits.